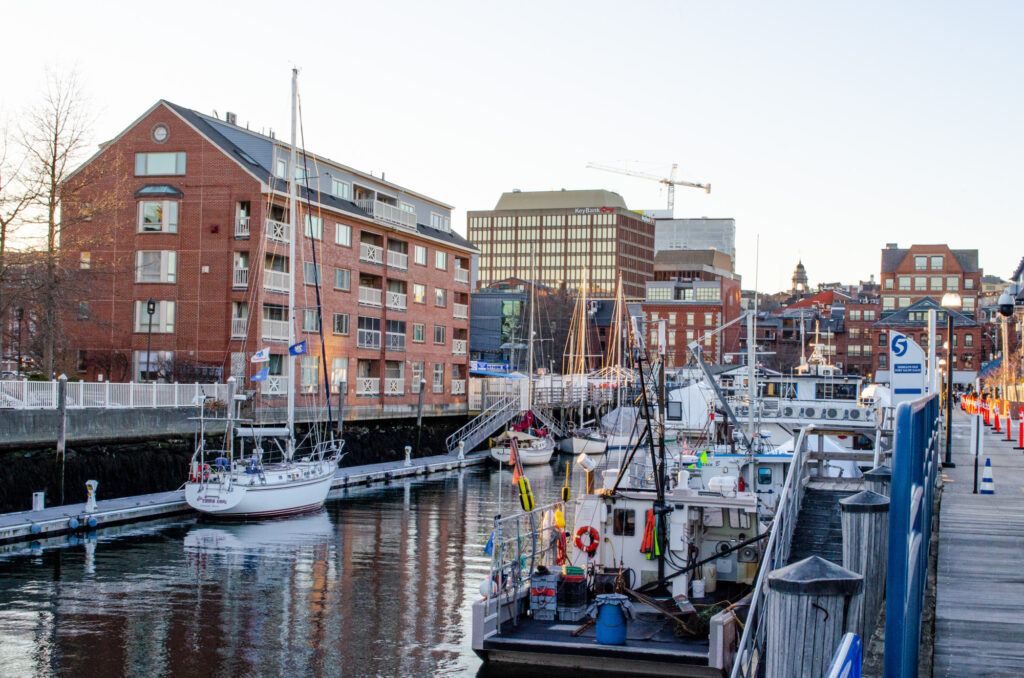 Looking for a relaxing getaway where you feel far from home without needing to hop on a plane or take a long road trip??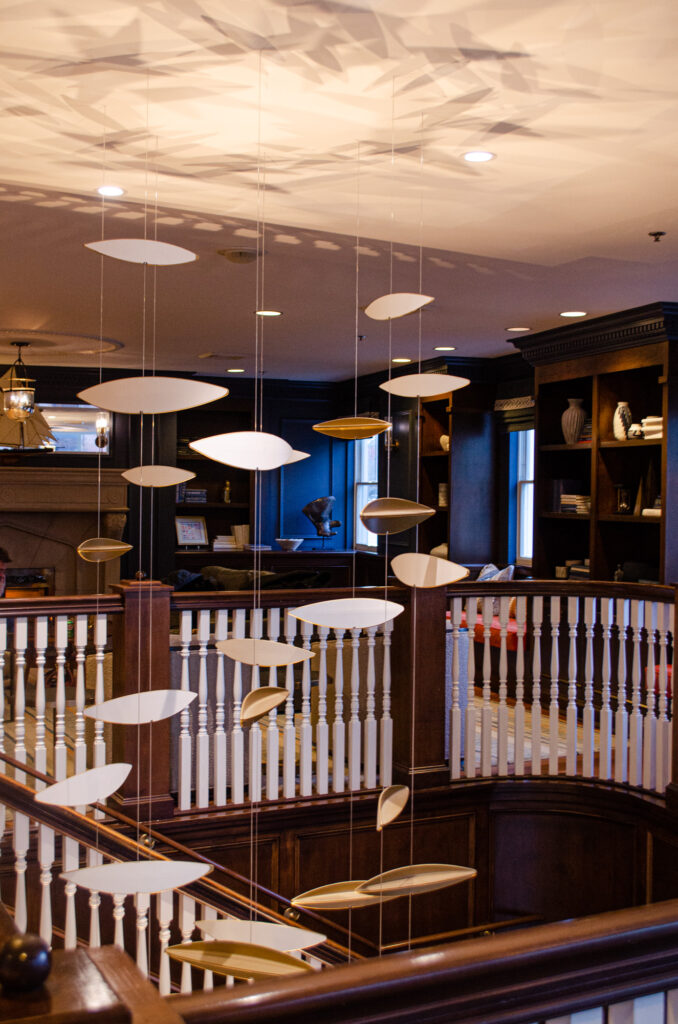 For us, the Portland Harbor Hotel in Portland's Old Port Neighborhood was just the place we needed to clear our minds, take time off, relax, explore, and recharge…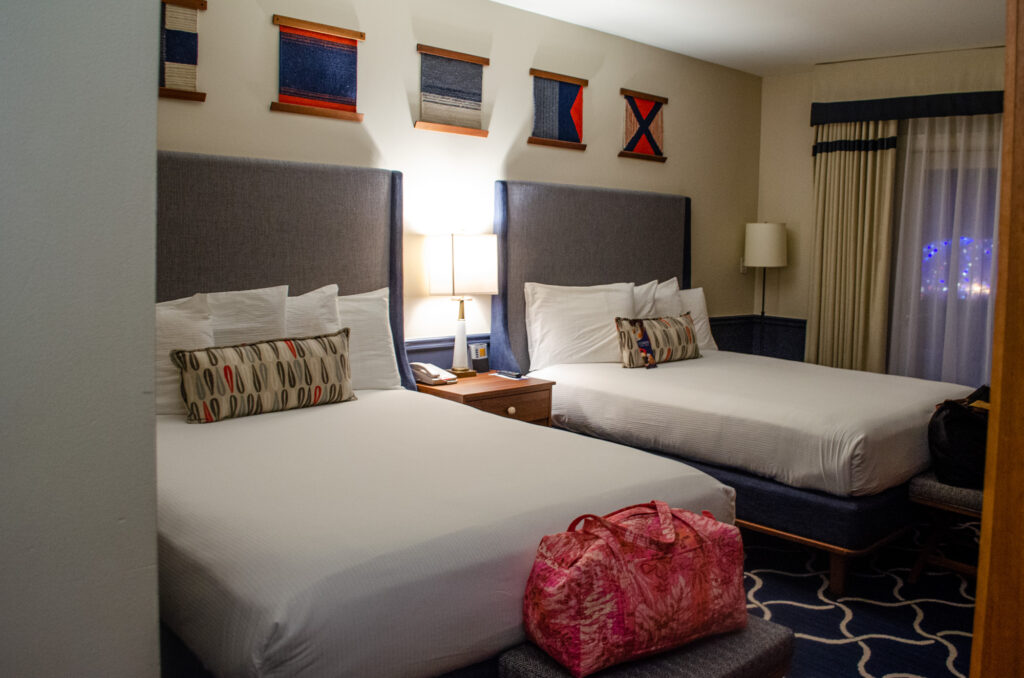 As soon as we stepped foot inside the Portland Harbor Hotel, we felt welcome, comfortable, and right at home… The lobby felt more like a luxurious living room at a friends's house that was just begging for guests to arrive, and the classy, coastal-inspired decor matched the feel of coastal Portland beautifully.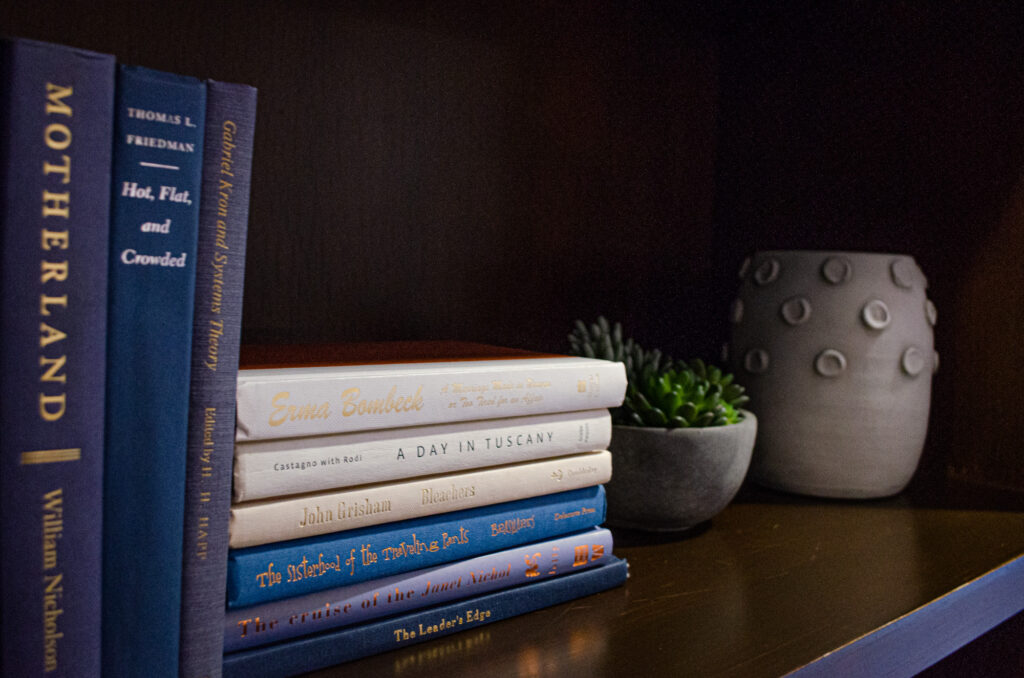 Newly renovated, and Portland's only AAA Four Diamond Hotel, this property's gracious lobby is filled with original artwork created by Maine artists and floor-to-ceiling windows overlooking Portland's bustling downtown.
And the books, games, and coffee, tea, hot chocolate nook on the second floor was just the icing on the cake!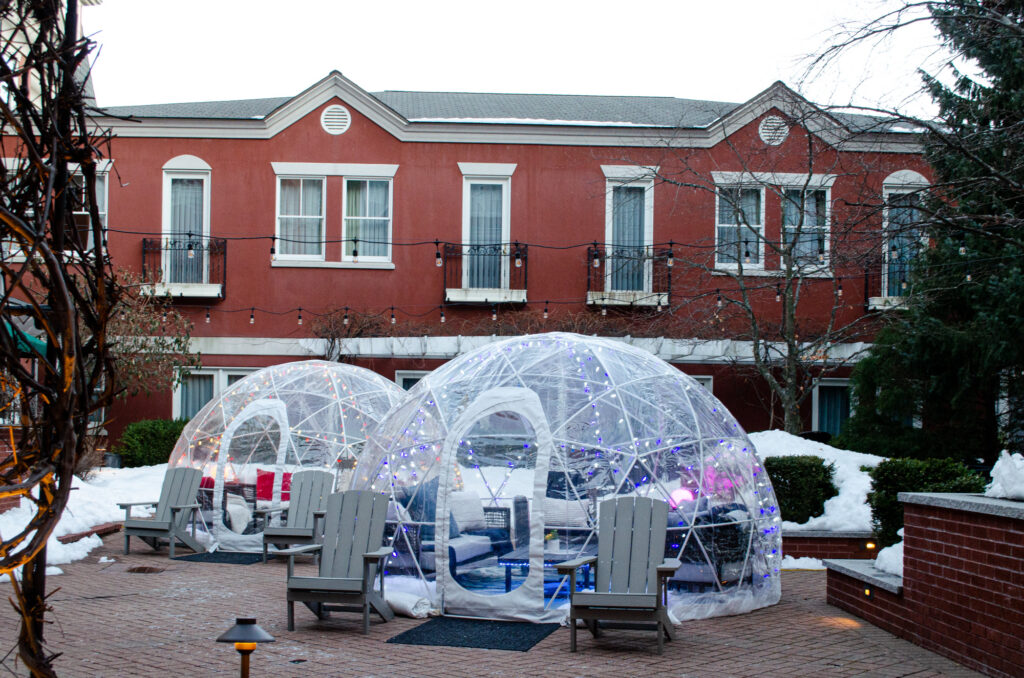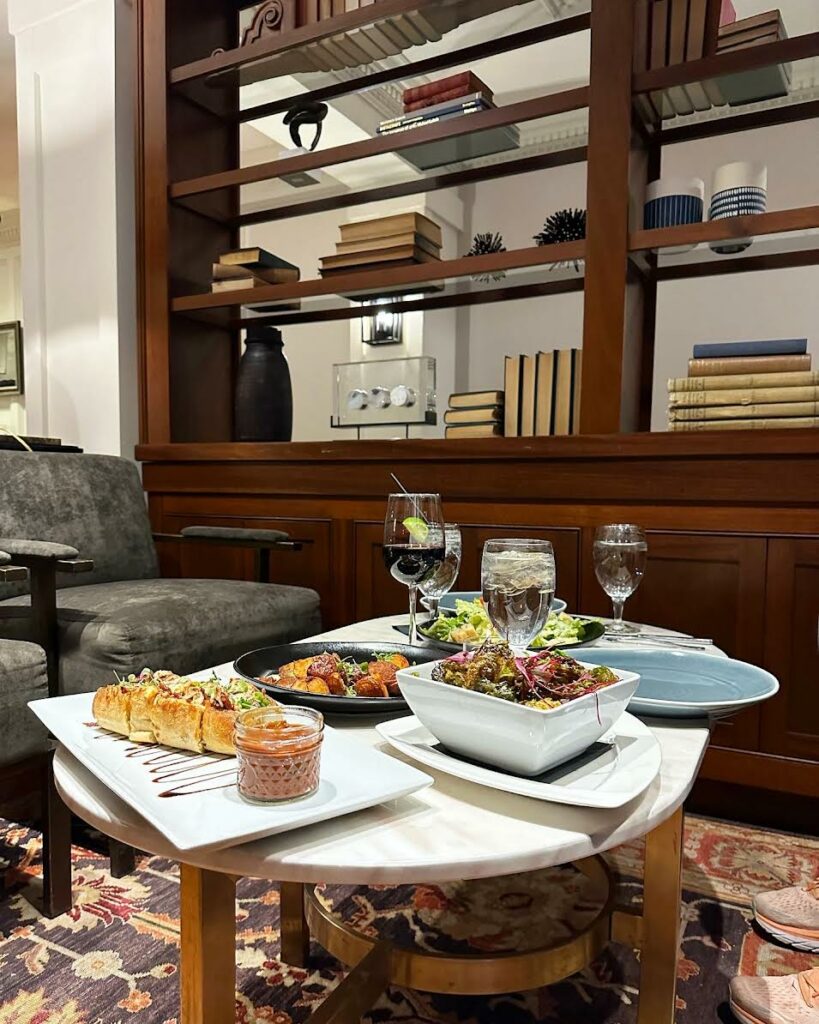 First stop after checkin: happy hour by the outdoor fire pits, with a beautiful glass of wine from Harbor Bistro + Terrace, which is conveniently located in the lobby of the hotel!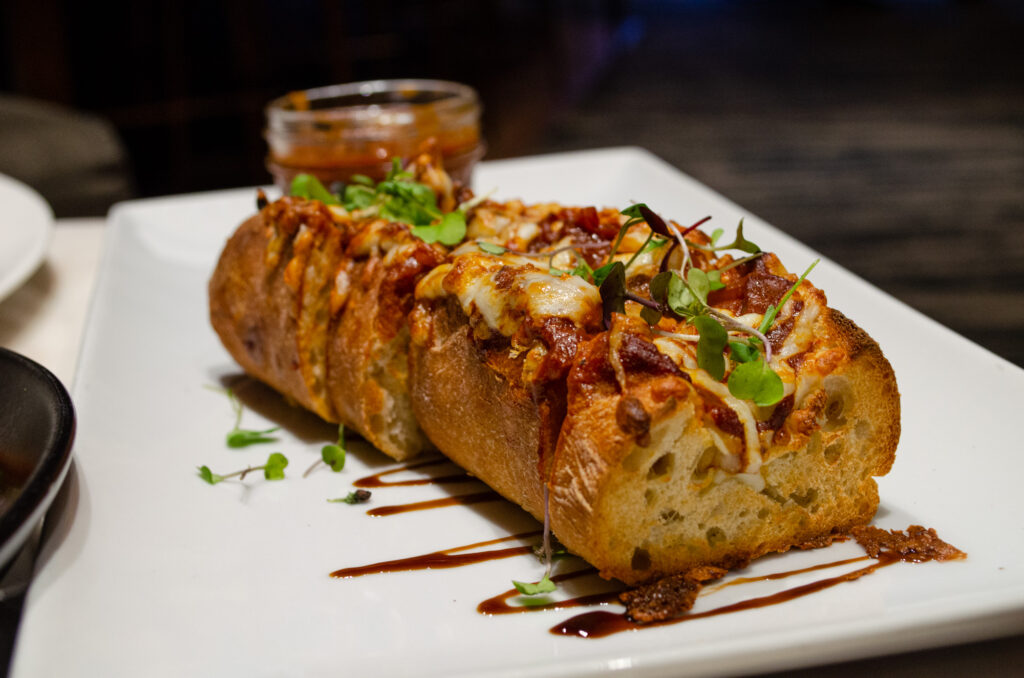 And speaking of the elegant Harbor Bistro + Terrace…
We enjoyed a beautiful dinner here with delicious food that kept our taste buds happy throughout the meal. As big fans of Patatas Bravas, Crispy Brussels Sprouts, and Caesar Salad, we were thrilled to see those sharable dishes on the menu. What a way to start the meal! We then ventured into a decadent "Cheesy Bread", followed by a traditional, yet elevated ice cream sundae for dessert!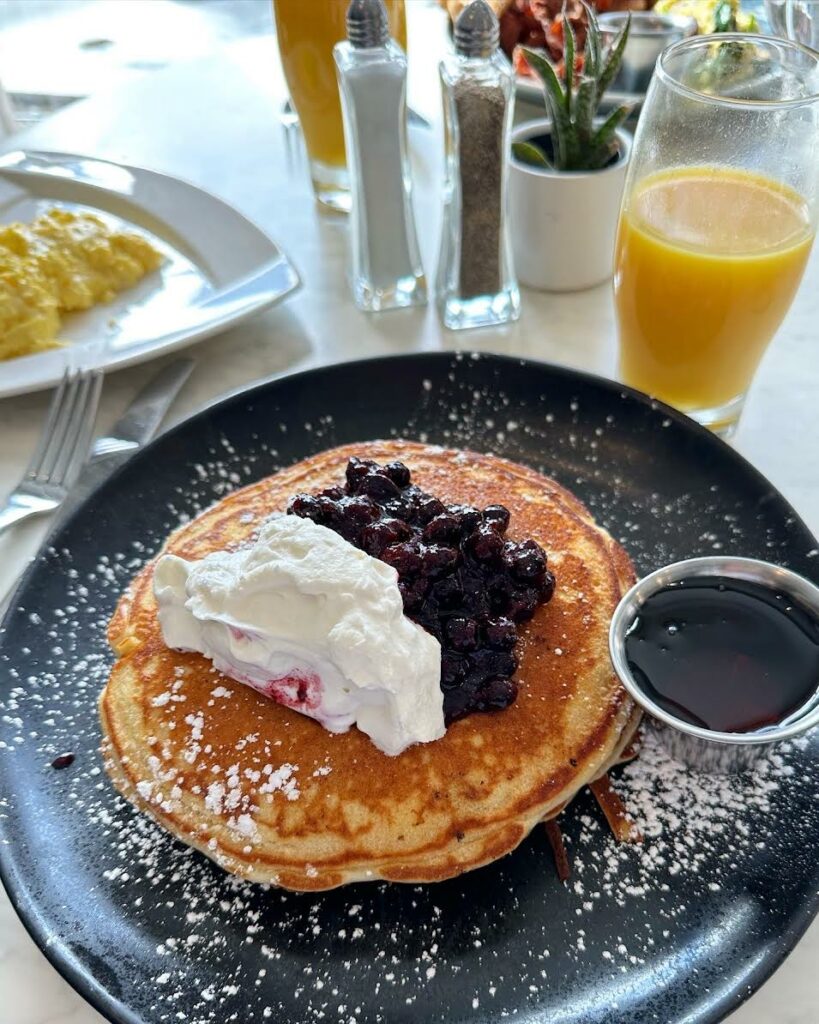 Not only do they serve up a memorable dinner in the loveliest setting, they also serve a beautiful breakfast!! Being in Maine, we couldn't *not* get the Blueberry Pancakes! They were fluffy, sweet, and oh-so-delicious!
In addition to the food that already has us itching to go back for more, we were impressed by the cheerful, attentive service that we received during both dining experiences at Harbor Bistro + Terrace.
A FEW COOL SPOTS WE VISITED DURING OUR STAY…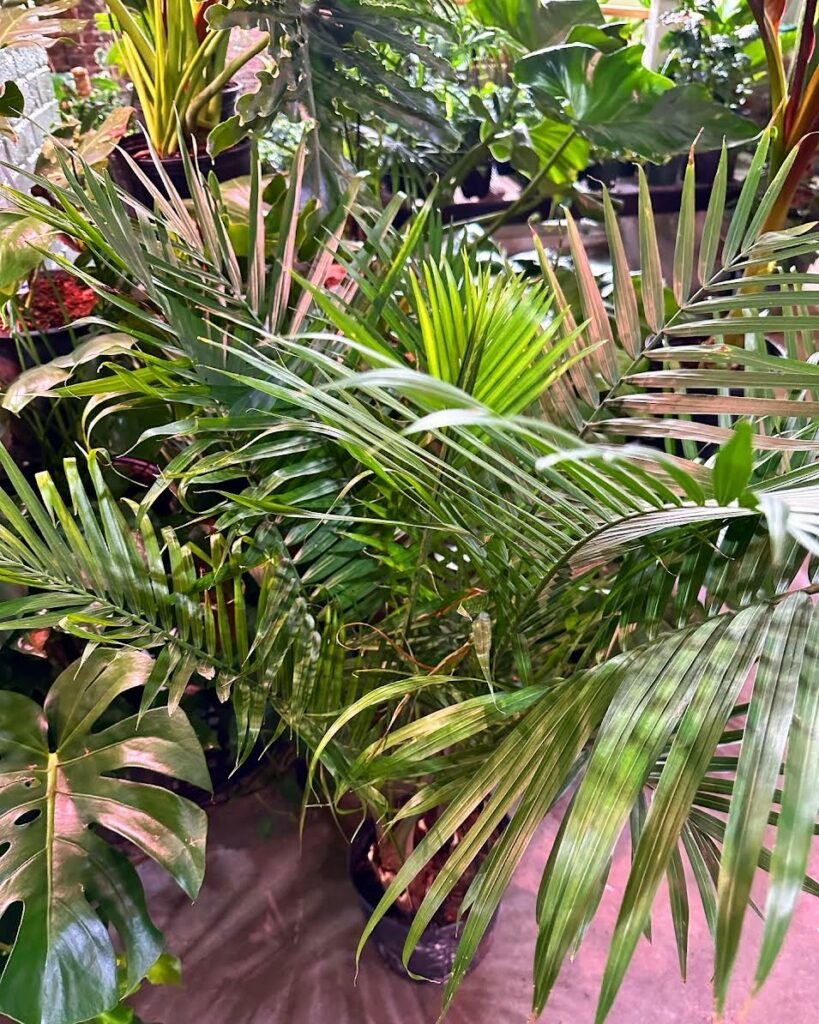 TERRARIUM
Garden center + DIY terrariums + sunny, warm vacation + coffee shop + wine bar + local hangout… This spot is a world all its own!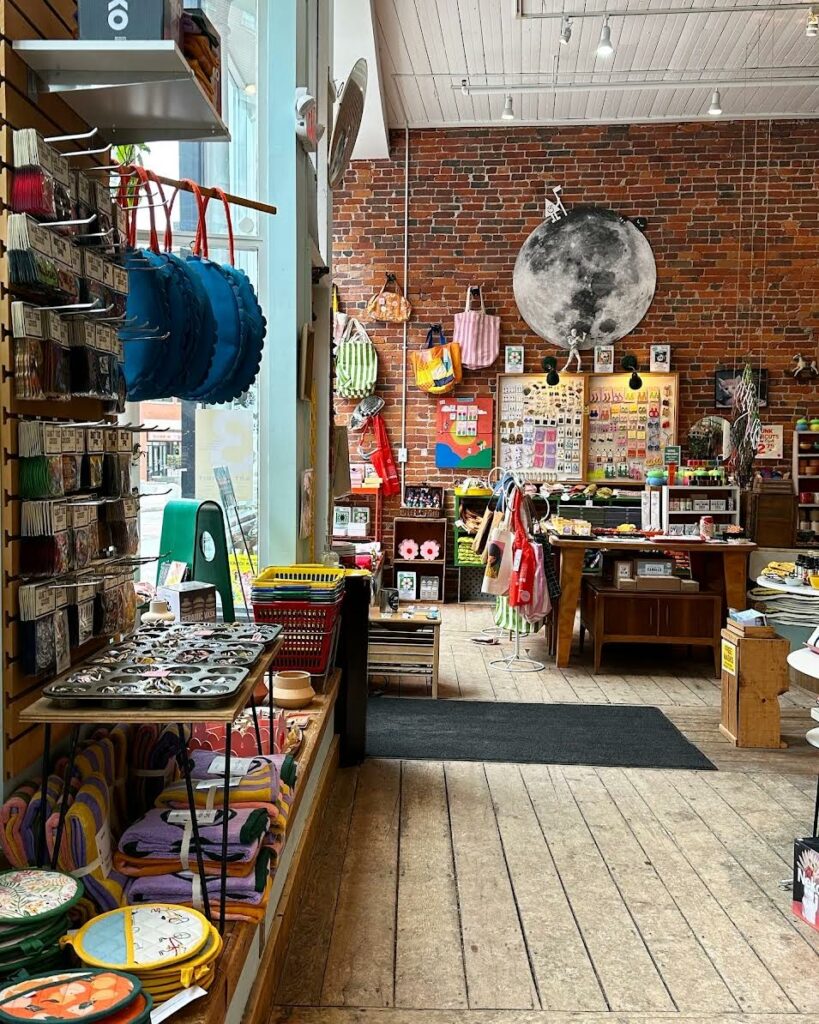 PINECONE + CHICKADEE
Bright, happy, playful, and creative… This local boutique offers a feast for the eyes!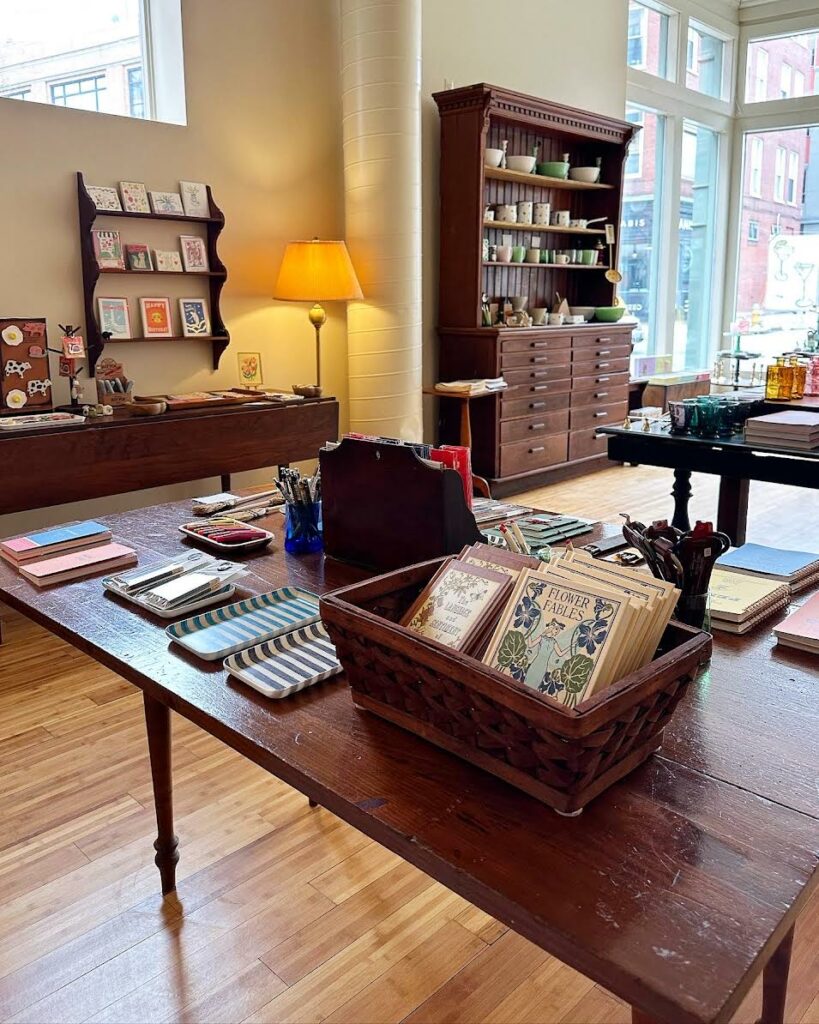 SOLEIL MAINE
With a boutique as lovely as this one, it's always a beautiful day for a trip to Soleil!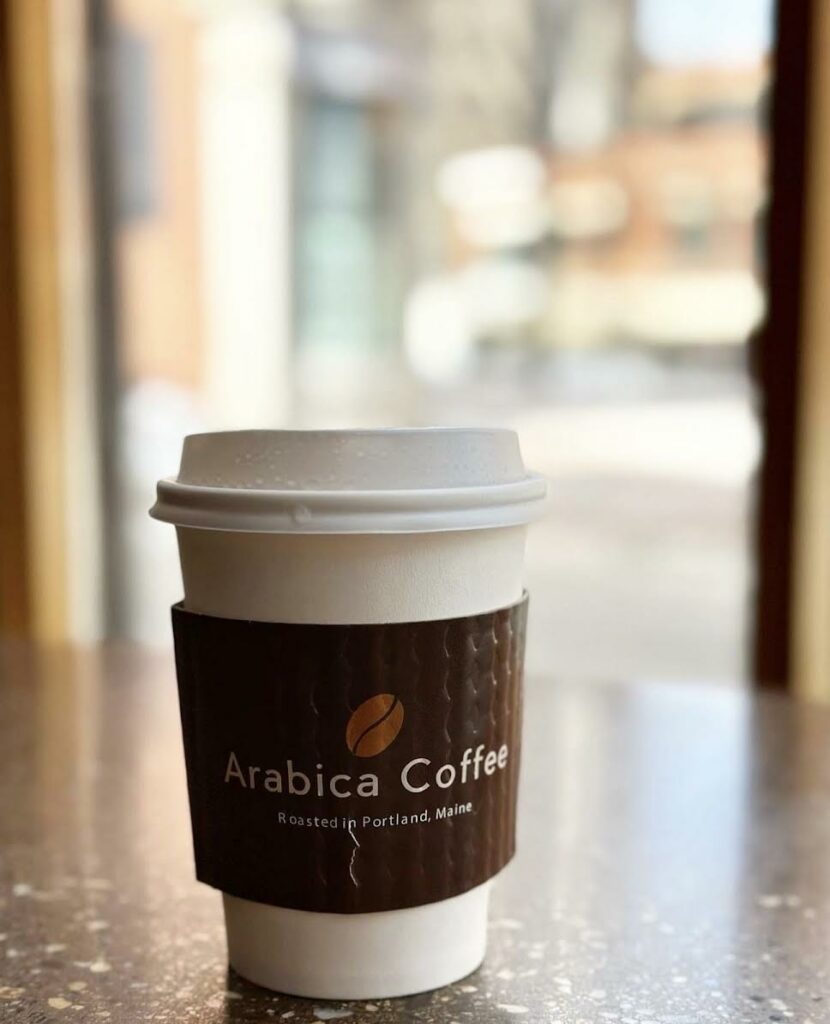 ARABICA COFFEE… GELATO FIASCO… SPECKLED AXE COFFEE…
Latte, gelato, latte on repeat… What more do we need??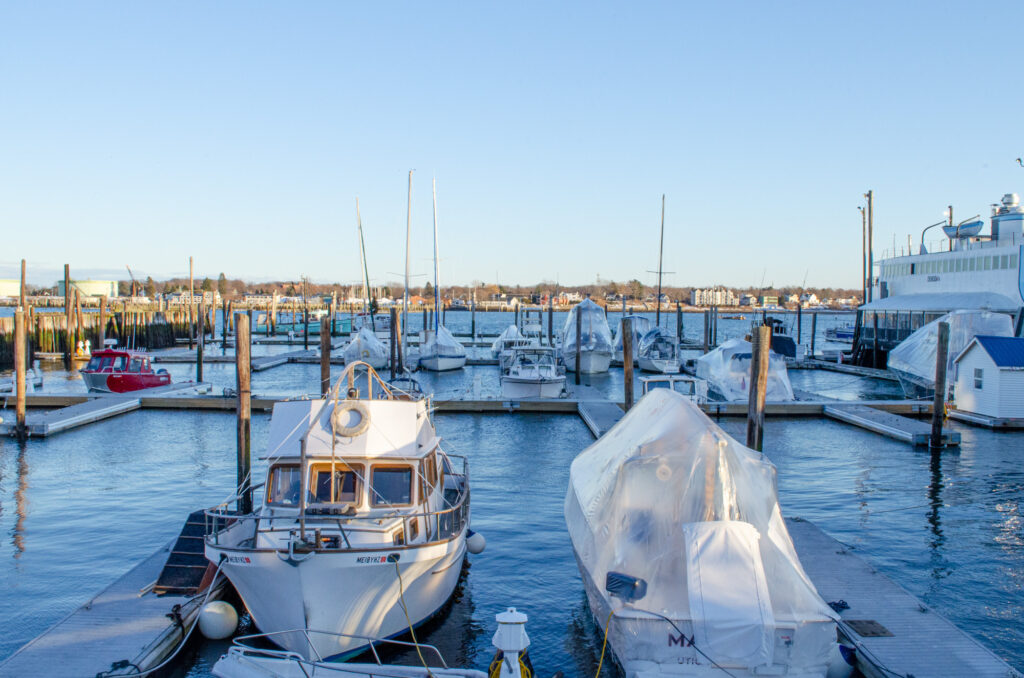 Thank you Portland Harbor Hotel for the most wonderful stay! We enjoyed every minute at this boutique hotel and look forward to returning to Portland and this lovely property soon!
The post READY TO ENJOY A COASTAL GETAWAY?? WELCOME TO THE PORTLAND HARBOR HOTEL! appeared first on Seacoast Lately.