Looking to kick your health and wellness game up a notch in 2022?! From healthy eating destinations we crave on the daily, to nutrition resources and wellness destinations, the Seacoast has a lot to offer when it comes to living well!
LANEY & LU | EXETER, NEW HAMPSHIRE
Laney & Lu is an inspired eatery located in historic downtown Exeter, New Hampshire. The health-driven menu includes small-batch locally-roasted organic fair trade coffee, herbalist-designed organic herbal teas, crafted functional beverages, sublime smoothies and smoothie bowls, hearty rice and quinoa bowls, bright and happy salads, unique egg sandwiches, and finally (!) good-snacks-on-the-go!
Erin Holt | The Funk'tional Nutritionist
Did you know that one of the most popular health podcasts out there is produced right here on the Seacoast?? Erin Holt is the gal behind the mic, rabble-rousing on her weekly show, The Funk'tional Nutrition podcast. Erin is an integrative and functional nutritionist with a feisty attitude and over a decade of clinical experience. Her virtual clinic with Rachel Mistry, MS, RDN, dives deep with women to get to the root cause of their health issues, and finally get answers to their mystery symptoms. They blend evidence-based practices, functional lab testing & energy medicine for a unique and customized approach to women's health. You can work with Erin in a private setting, as well as through multiple nutrition and functional medicine programs, like the Carb Compatibility Project

and Your Hormone Revival

. The Funk'tional Nutritionist has helped thousands of women re-energize and find real health without restriction. Ready to join the tribe??
AMBROSE INTEGRATIVE MEDICINE | PORTSMOUTH, NEW HAMPSHIRE
Ambrose Integrative Medicine is the naturopathic medical practice of Dr. Christine Ambrose, that is located in a beautiful historic building just steps from downtown Portsmouth. Dr. Ambrose practices family medicine, with a focus on disease prevention and wellness for men, women, and children of all ages. She uses both conventional and alternative treatments, orders lab tests, and performs exams, including school and sports physicals, well child, and women's annual checkups. She loves helping others feel their best so that they can enjoy everything this big beautiful world has to offer. While Dr. Christine Ambrose can prescribe pharmaceuticals and make referrals when necessary as a Naturopathic Doctor, she most often prescribes diet and lifestyle therapies, botanical medicine, vitamin and mineral therapies, and physical medicine modalities.
FEED & FLOURISH | DOVER, NEW HAMPSHIRE
Feed & Flourish Nutrition Therapy, founded and owned by Registered Dietitian Courtney Bellino, MS, RD, LDN, is a nutrition counseling practice that strives to provide a safe and compassionate environment for clients of all races, ethnicities, genders, bodies, and backgrounds. Courtney's value for the whole person is apparent throughout her work, as the principles of Health at Every SizeⓇ (HAES) have shaped her counseling strategy and mission as a weight-inclusive healthcare practitioner. Courtney works alongside her clients to provide immense support in achieving individual nutrition goals, while preserving the underlying goal to, ultimately, find inner peace and food freedom. 
If you're sick of dieting, currently experiencing (or have experienced in the past) disordered eating behaviors or an eating disorder, and you're ready to work towards recovery, and/or if you'd like some additional support in making peace with your body, give Courtney a ring!
HOLISTIC SKIN & TONICS | ROLLINSFORD, NEW HAMPSHIRE
Our bodies absorb nature… Our minds crave quiet… Our skin requires touch…
Rollinsford, New Hampshire-based Holistic Skin & Tonics focuses on whole skin health and the direct connection between lymphatic flow, nutrition, and your skin. Combining specialized massage techniques and plant-based skincare, wellness is not just one treatment; it's a lifestyle and commitment that Owner and Licensed Esthetician Lee Zavorskas is committed to bringing to each client. Offering a Holistic Approach to skin, body and foot services, Lee cares for your skin from a Global perspective. As a Professional Skin Therapist, Lee's priority is to teach clients how to properly care for their skin—not just from the outside, but from the inside as well. Lee is certified as a Nutritional Esthetics Practitioner, and in Gua Sha Facial Fusion, Facial Cupping, and Facial Reflexology.
EILEEN SUTHERLAND, MSW | PORTSMOUTH, NEW HAMPSHIRE
Do you want a more satisfying life? Are you struggling with a primary relationship? Adjusting to a major life change?
Sometimes life events happen and we find ourselves overwhelmed and wondering how we'll 'get through'. At other times, we feel 'stuck', perhaps struggling with self-worth, a relationship concern, a life/career transition, or a parenting issue. With warmth and understanding, Eileen Sutherland counsels women in all stages of life to navigate life's inevitable challenges. She finds great joy in helping women discover their natural gifts, talents, and desires so that they can live their best, most fulfilling lives. Together with each client, Eileen helps to identify goals and design a plan to get you from where you are to where you want to be. Her approach is positive, strengths-based, and solution-focused.
KA LANI MASSAGE SPECIALISTS | GREENLAND, NEW HAMPSHIRE
Ka lani Massage Specialists is a team of therapists dedicated to pain relief and restorative therapy, with a mission of restoring quality of life to each and every client. The Ka lani team takes the time to listen to individuals, while working to address the cause of the pain and dysfunction, whether it's from injury or postural imbalances.
         
          Ka lani's experienced therapists are highly qualified with certifications in numerous modalities of massage, including orthopedic and medical massage, vacuum cupping for fascial restrictions, structural integration and trigger point therapy, among others. The team offers therapies including postural analysis, structural integration, and its signature Innovative Occupational Therapy program, which integrates OT into your therapeutic massage program. You don't have to live with pain or lack of range of motion!
VILLAGE CLASSICAL ACUPUNCTURE | YORK, MAINE
Village Classical Acupuncture is an established Chinese medical practice in the heart of York Village that offers acupuncture and customized Chinese herbal formulas. 
Medicine is often impersonal, but the team at Village Classical Acupuncture takes great care and consideration in listening, answering questions, and getting to know every client. The practice's approach to healing begins with understanding the history of each individual's health, ailments and personal health goals. The team works with clients to find the source of their challenges and creates an individualized plan that helps to bring comfort and ease back into our lives. Village Classical Acupuncture believes Chinese medicine helps people to live better lives, and they look forward to sharing this approach with the Seacoast community!
THE JUICERY | PORTSMOUTH, NEW HAMPSHIRE (AND BEYOND!)
The Juicery is a vibrant smoothie and juice cafe with locations in downtown Portsmouth, Route 1 Portsmouth, and at Pease Tradeport. The Juicery specializes in providing health-forward and delicious smoothies, organic juices, acai bowls, and good eats. Whether you're looking for a healthy green juice or a tasty smoothie, The Juicery has you covered for breakfast, lunch, or a snack on-the-go!
CJ PHYSICAL THERAPY & PILATES | PORTSMOUTH, NEW HAMPSHIRE
CJ Physical Therapy & Pilates specializes in helping people age 40+ to be more active, healthy, and mobile. This downtown Portsmouth studio's Physical Therapy specialists and expert Pilates instructors help us be more active, healthy, and mobile by empowering us through movement, instead of pills, procedures, or surgery. Carrie and the team offer private, individualized physical therapy services, as well as small group Pilates classes and Reformer sessions. If you're looking for help getting rid of back, knee, neck, shoulder, or any other musculoskeletal pain or injury, CJ Physical Therapy & Pilates offers FREE Discovery Sessions with its specialists to determine if you're a good fit for what they do, and make sure they can help you!
ARETE CHIROPRACTIC | PORTSMOUTH, NEW HAMPSHIRE
The majority of patients that go to see the team at ARETE Chiropractic come in experiencing headaches, neck pain, head or neck trauma, and postural problems. But here's the good news: after about 10-12 visits, most of these patients report improvement in their symptoms at the end of this initial period of care! 
At ARETE Chiropractic, the highly experienced team uses the Blair Chiropractic Technique to adjust the upper cervical spine. Measurements from a 3-D image of where the skull meets the neck allow them to know precisely how each client's body needs to be adjusted. This specificity makes adjustments effective at restoring spinal health and relieving pain with the least amount of force. ARETE Chiropractic's patients are amazed at how such minimal input can create such global change. 
JANEGEE | PORTSMOUTH, NEW HAMPSHIRE
Welcome to janegee–the Seacoast's home for Nutritional Skincare! Founded over 40 years ago by CEO Jane Gee, Nutritional Skincare has been at the core of janegee's practice since its inception. The team's commitment to well-being shapes everything they do. Through years of training, observation, study, and practice, Jane has become an expert at restoring that balance. Janegee's skin therapists work closely with nature to create protocols for skincare and products that support the health of each individual's skin. Browse janegee's list of services and take a peek at some lovely products available online!
DUKE FAMILY CHIROPRACTIC | GREENLAND, NEW HAMPSHIRE
Duke Family Chiropractic, located in Greenland, New Hampshire, is a locally-owned chiropractic office where Dr. Duke specializes in pediatric and family care. He also has had great success treating many severe or chronic conditions. Through the work at Duke Family Chiropractic, there is always an emphasis on condition-specific rehabilitation exercises, stress management, and proper nutrition. 
SOLFEGE CENTER FOR HEALING | ELIOT, MAINE
In a busy world, it is easy to put your health last on the "to do" list, but the result is that we become depleted and experience pain, anxiety, and disease, leaving us unable to "do" anything. Cindy Morrell, RN, LMT, HWNC is a holistic nurse, massage therapist, and wellness coach who created the Solfege Center for Healing to help people shift from sick care to well care. The team of practitioners are ready to assist individuals in creating harmony within, and to approach life with joy and vibrant health. At the Solfege Center, you will find massage, reiki, health coaching, yoga, sound healing and meditation groups. They also offer musical jams to bring out the song in your heart! The healing center's infrared sauna, biomat, and gathering room will help integrate the work we receive, as well as offer a little respite for awhile.  
IF YOU LIKED THIS POST, YOU MIGHT ALSO FANCY…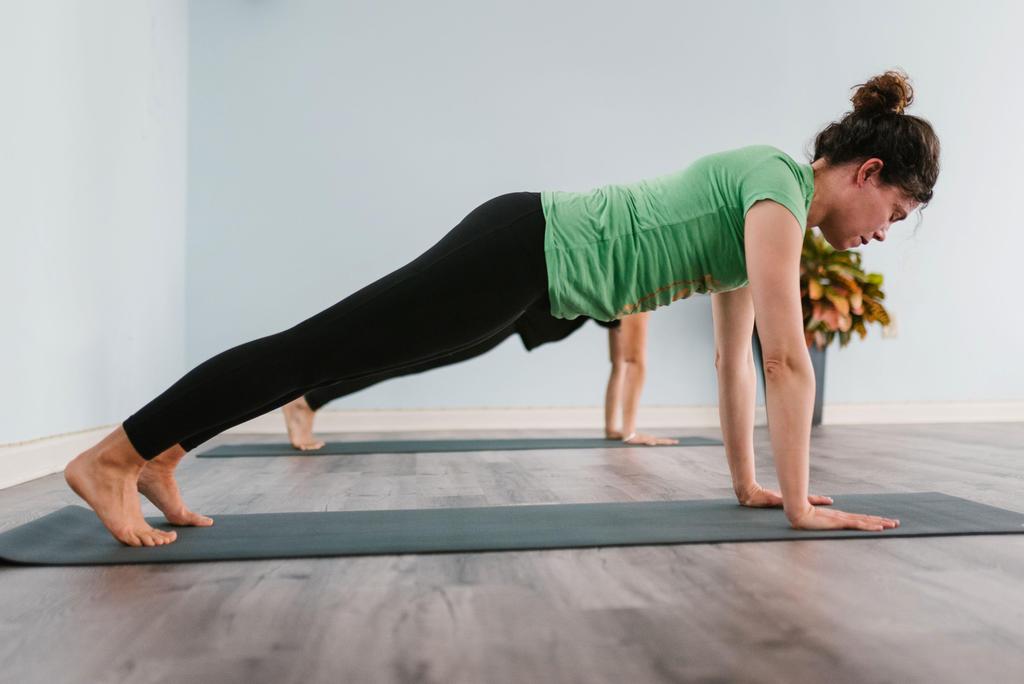 The post HEALTH & WELLNESS GUIDE appeared first on Seacoast Lately.