Welcome to Portsmouth Green—where the restaurants are many, and the parking's a-plenty! Whether you're in the mood for a leisurely dinner out, or lunch on-the-go, this Portsmouth destination has so much to offer in the dining department. Take a peek at the full lineup below!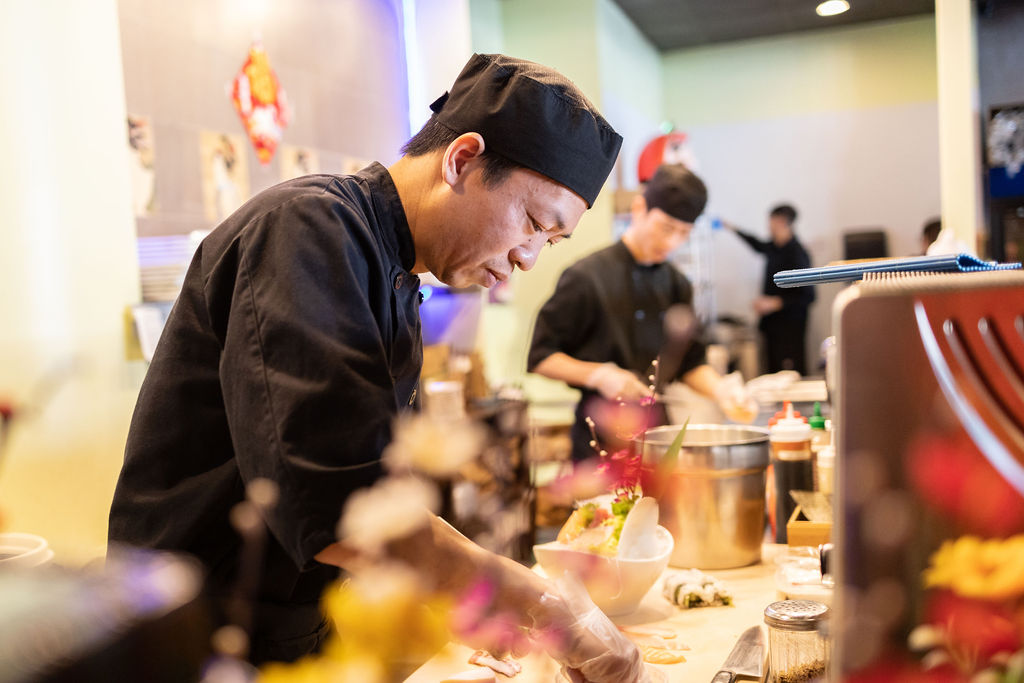 Anyone getting hungry??
BANGKOK STREET KITCHEN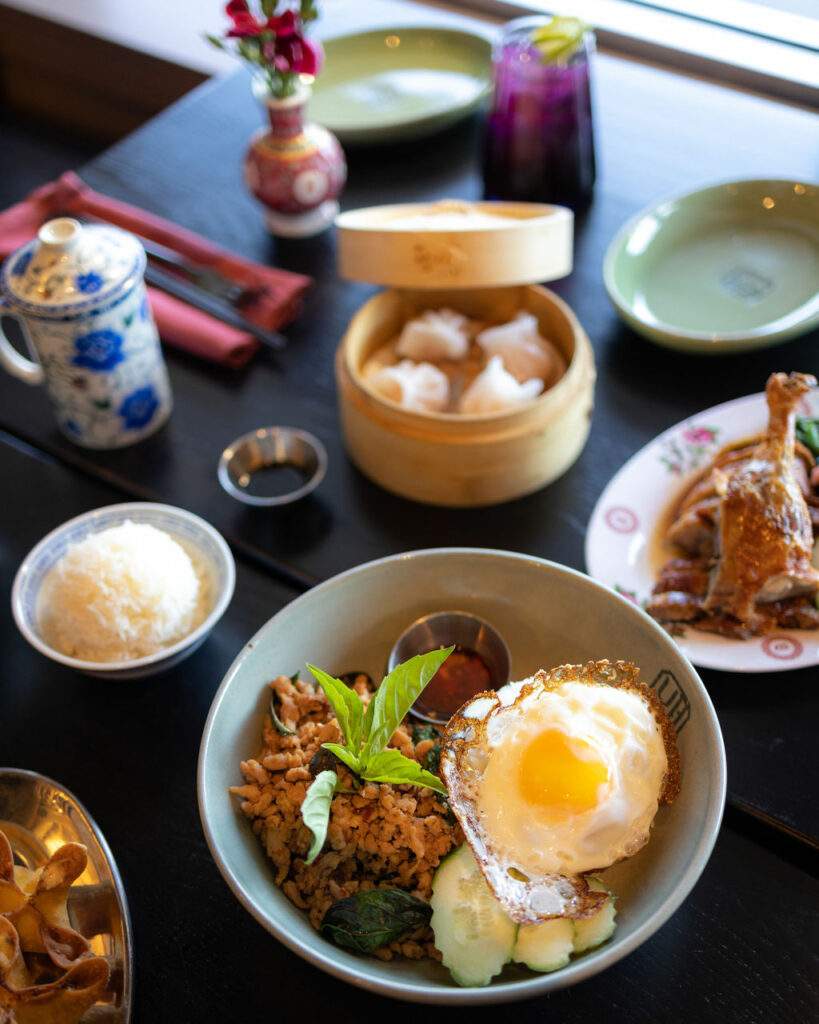 The plaza's newest restaurant, Bangkok Street Kitchen is a destination all it's own. With a rich family history in Chinese and Thai cooking, this locally-owned eatery serves up authentic Thai street food and Dim-sum dishes for lunch and every day of the week! Expect classic dishes we know and love, plus unique new menu items and creative signature cocktails that pair beautifully. Craving takeout? They do that too!
HOURS:
Monday through Thursday: 11:30am-2:30pm + 4:30pm-9pm.
Friday: 11:30am-2:30pm + 4:30pm-9:30pm.
Saturday: 12pm-9:30pm.
Sunday: 12pm-9pm.
DOUGH CRAFT PIZZA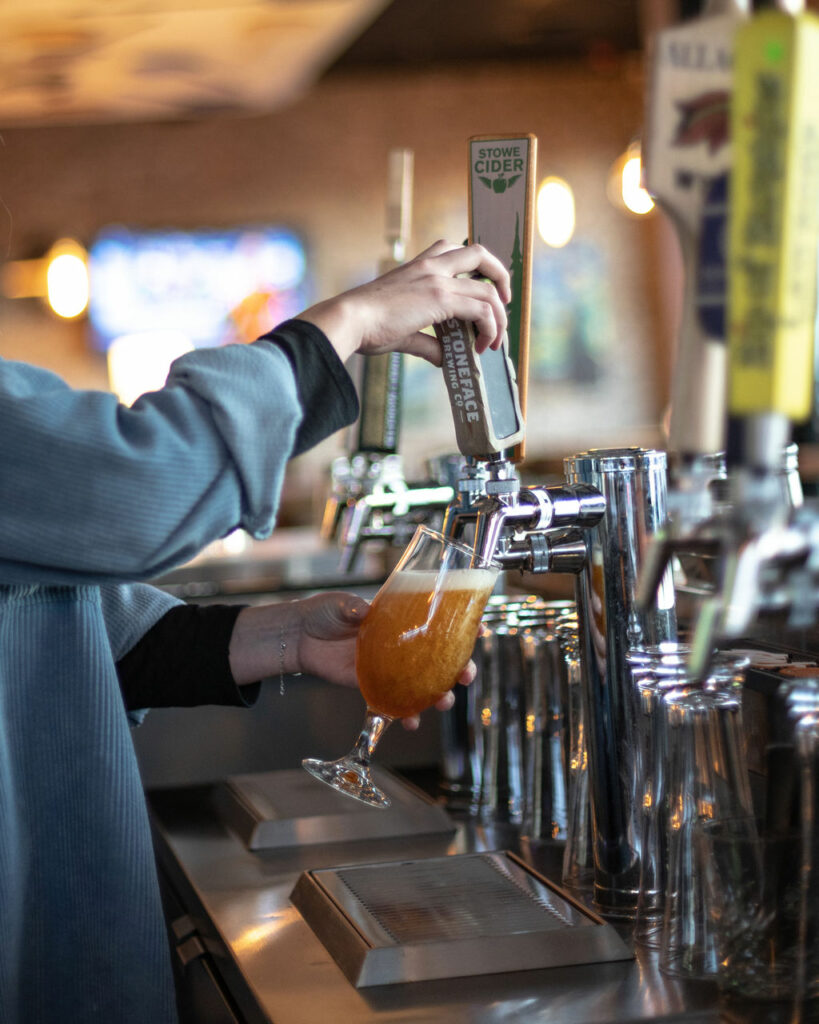 Whenever you're in the mood for artisanal, hearty pizza paired with a beautiful Italian wine or flavorful craft beer, hop in the car, and head straight to Dough Craft Pizza! While you're there, why not also indulge in creative salads, unique bruschetta, sweet cannoli, and indulgent gelato for a true Italian experience—just a few minutes from downtown Portsmouth! Dough Craft Pizza also offers online ordering for takeout and pizza night at home!
HOURS:
Monday through Sunday: 12pm-9pm.
CHEF HUANG'S ASIAN RESTAURANT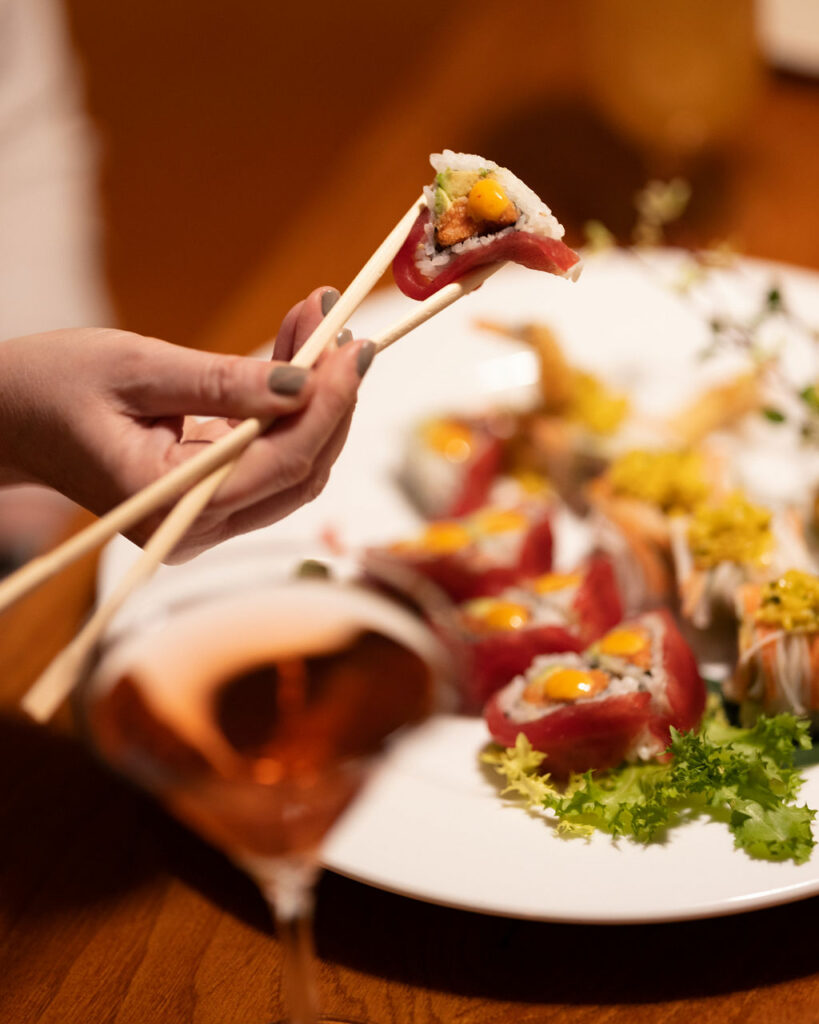 Chinese. Ramen. Sushi. Chef Huang's it all! With friendly service and a warm and welcoming team, Chef Huang's Asian Restaurant is a lovely destination for lunch specials, family dinners, or takeout! The menu features a beautiful blend of authentic Chinese, Japanese, and Thai dishes (think General Tso Chicken, Beef with Broccoli, Kong Pao Shrimp, Tuna Rolls, and Pad Thai Veggies—to name a few), and signature dishes as well! Order online for speedy prep + pickup!
HOURS:
Monday through Thursday: 11am-2:30 + 4pm-9:30pm.
Friday//Saturday: 11am-2:30 + 4pm-10:30.
Sunday: 12pm -9pm, Dinner Menu Only.
PINZ BOWL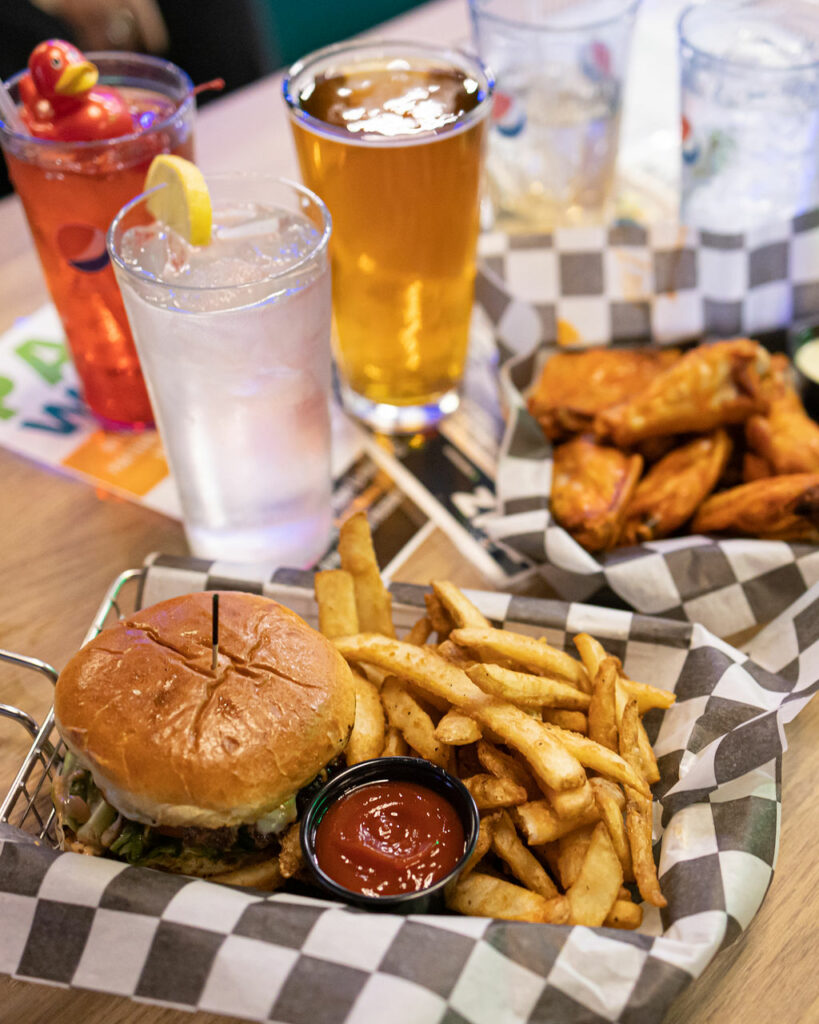 If you thought PiNZ Bowl was a destination for bowling, or an arcade, or axe-throwing hub… You're right. But did you know that this center of fun and games is also home to a restaurant that cooks up snacks and classic comfort food like burgers, wings, pizza, sandwiches, salads, apps, and more?? Living on a plant-based diet? Have lots of kiddos in the group? Enjoying a night on the "Green", and want to sip on craft beer or signature cocktails? This place really is a crowd pleaser!
HOURS:
Monday Through Wednesday: 3:00pm – 10:00pm.
Thursday: 3:00pm – 11:00pm.
Friday: 3:00pm – 1:00am.
Saturday: 12:00pm – 1:00am
Sunday: 12:00pm – 9:00pm
*Above images by local Will Zimmermann*
FRESH PRESS!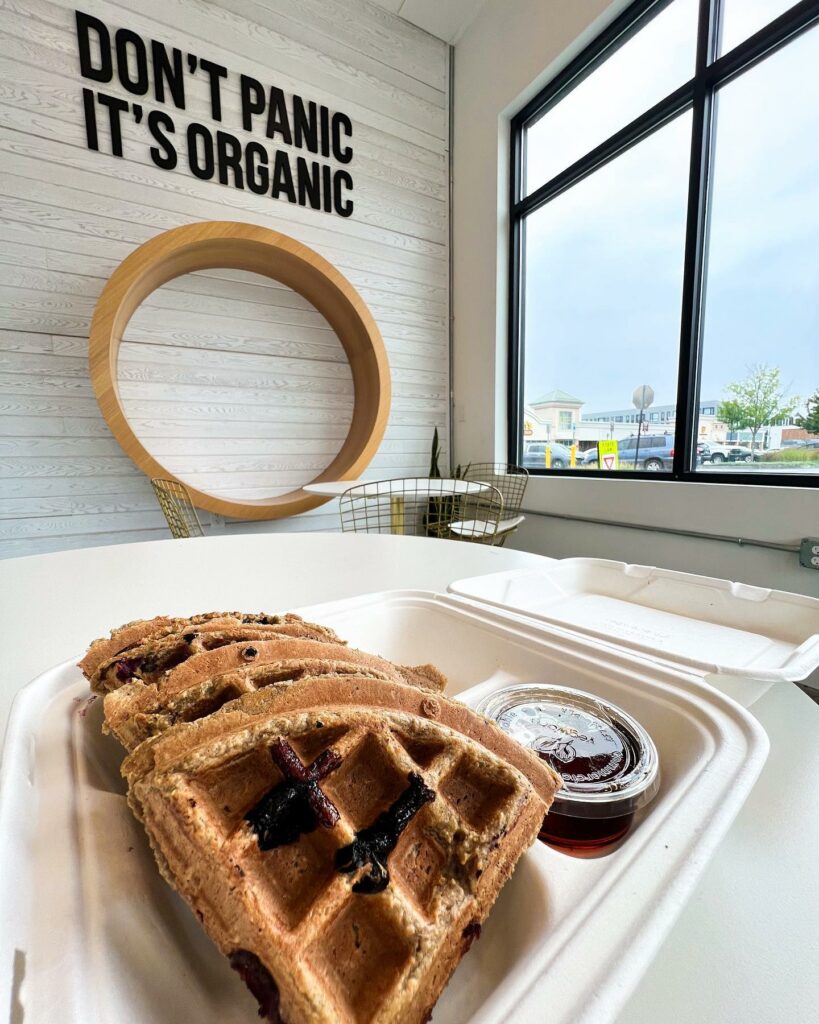 With a 100% gluten-free and dairy free menu, Fresh Press offers not only a variety of healthy food, but delicious food, at that! This breakfast, lunch, and early dinner cafe features a variety of scrumptious smoothies, smoothie bowls, grain bowls, toasts, waffles, elixirs, cold-pressed organic juices, and more! We love Fresh Press's newest Portsmouth Green location because not only is it bright, inspiring, beautiful, and welcoming, but it also offers plenty of comfortable seating and convenience to all of the amenities this upscale plaza has to offer!
HOURS:
Monday through Friday: 8am-6pm!
Saturday + Sunday: 8am-4pm!
CHIPOTLE MEXICAN GRILL!
STARBUCKS!
NINETY NINE RESTAURANT & PUB!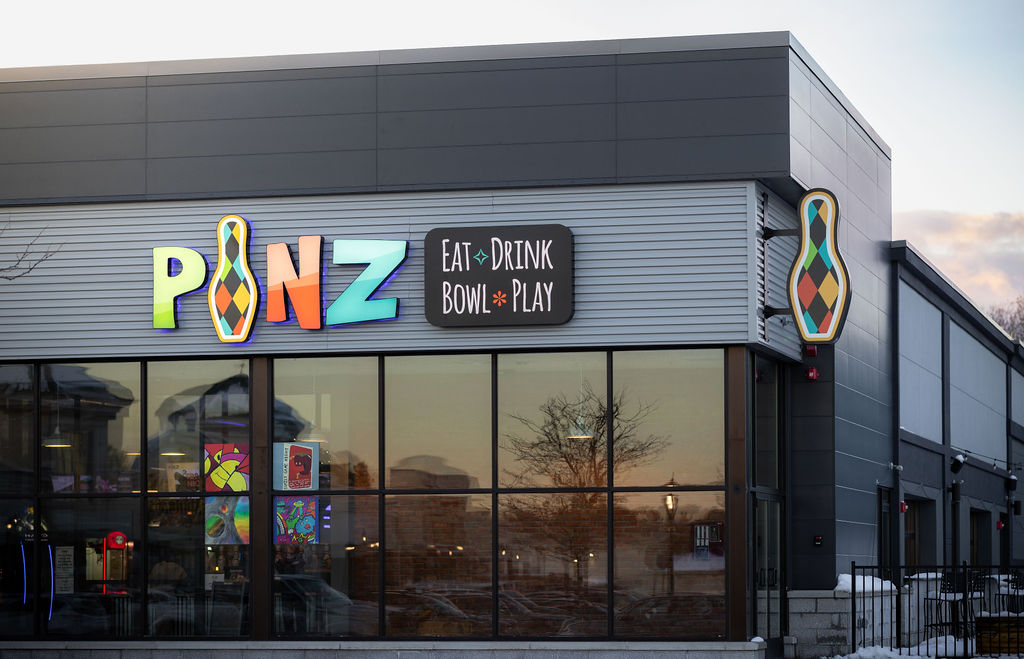 WHAT ELSE IS AT PORTSMOUTH GREEN, YOU ASK??