We're fortunate to be surrounded by a variety of bustling cafes here on the Seacoast! Whatever our cravings may be on any given day, these local establishments are here and ready to serve the community with their freshly-brewed goodness! Boba tea delivery on a Saturday morning? A pistachio latte paired with a homemade baked good? A cozy space for catching up with friends? A bright and vibrant location that can serve as an office for the afternoon? We have it all! Take a peek at some local spots we love…
TIME + TIDE COFFEE | BIDDEFORD, MAINE
Everything Time & Tide Coffee offers is rooted in their ethos—Better coffee. For everyone! This downtown Biddeford, Maine coffee company provides a bright and welcoming environment for the community, as well as top-notch coffee (they roast their own on the Pepperell Mill Campus!), specialty coffee drinks (don't miss out on the famous pistachio latte!), and light fare. Plus, the bright, colorful vibe creates a pretty special environment!
ADELLE'S COFFEE HOUSE | DOVER, NEW HAMPSHIRE
A cozy coffee shop in downtown Dover, Adelle's Coffeehouse is known for their expert baristas, great coffee, fresh pastries, signature bagel sandwiches, and a lovely array of teas! Adelle's serves coffee from Seacoast Coffee Company—an artisan roaster out of Maine that provides sustainably sourced, fair trade, and organic blends. The Adelle's team strives to source only local products, and they are adamant about composting—less than 20% of the Coffeehouse's waste goes to landfill. 
BLUE HARBOR COFFEE | HAMPTON, NEW HAMPSHIRE
The Yazgan family owns Blue Harbor Coffee in downtown Hampton, New Hampshire. They have been in the coffee industry for generations—roasting beans and serving fresh coffee and flavorful espresso drinks.
Coskun "Josh" Yazgan, Blue Harbor's master roaster, grew up in a family steeped in the coffee industry. He draws on this depth of experience and history to offer artisanal roasted coffee with a distinctive set of profiles and a pleasing variety of notes. He loves sharing his passion with anyone curious about the process, history, and future of coffee.
Pop into Blue Harbor Coffee in the heart of Hampton, and you'll be welcomed by a curated selection of top-quality coffee and tea drinks, as well as sweet treats!
TEATOTALLER | SOMERSWORTH, NEW HAMPSHIRE
Teatotaller Cafe's newest claim to fame is its home delivery service—Doorstep Boba bubble tea! This contact-free delivery service provides an opportunity for your favorite bubble teas, coffees, lemonades, and more to be dropped off right to your doorstep! In addition, Teatotaller's downtown Somersworth, New Hampshire cafe is back open—Thursdays through Sundays from 8am-3pm—where they serve coffee, tea, baked goods, breakfast, lunch, and more! Doorstep Boba's complimentary delivery service is offered twice a week in select Seacoast towns.
THE FREEDOM CAFE | DURHAM, NEW HAMPSHIRE
The Freedom Café is a comforting, mission driven cafe, located in a brand new location Durham, New Hampshire. The Freedom Café believes in quality, ethically sourced ingredients and offers a range of coffees and teas from around the world, creative lattes, cold brew, scratch made baked goods and sweet and savory crepes. All while building awareness and engagement in the movement to end human trafficking!
Items at The Freedom Café are served for a recommended donation based on what one might pay at another coffee shop. 100% of proceeds support efforts to end human trafficking.
CAFFE KILIM | PORTSMOUTH, NEW HAMPSHIRE
For 28 years and counting, Caffe Kilim has been fueling the Seacoast with tasty fresh roasted coffee and top-notch customer service. A family business located in Portsmouth's West End (just three blocks from downtown Portsmouth!), Caffe Kilim is an artistic espresso bar, kilim gallery, ethnic market, and hip hangout. In addition to offering handcrafted espresso drinks and freshly brewed Turkish coffee, Caffe Kilim also serves frappes, hot and iced teas, Italian sodas, baked snacks, fresh baklava, and genuine Turkish delight (our mouths are watering!!). Located next door to the café, and in the same building, is Kilim Market—a specialty shop full of gourmet Mediterranean foods and gifts. If you find yourself downtown during a snowstorm, and in need of coffee, Caffe Kilim is most definitely a place we can count on for being open in any kind of weather! And on Thanksgiving morning too! 
LANEY & LU | EXETER, NEW HAMPSHIRE
In addition to offering certified organic fair trade coffee (roasted by Good Vibes Coffee Roasters in North Conway), espresso, and cold brew nitrogen coffee, Laney & Lu is famous for its T R A N S F O R M A T I V E lattes. Always free from GMOs, chemicals, artificial flavors, preservatives, and sweeteners, Laney & Lu's transformative lattes pack a punch of flavor AND health benefits! Take a peek at just a few of some of the current items below!
Energy 4 Days: Hot coffee, Bulletproof MCT oil, pastured butter or ghee, blended. | Maca Matcha Latte: Tea Forte matcha green tea, maca, doTERRA lavender essential oil, maple syrup unsweetened almond milk, lavender buds. | Superfood Mushroom: Raw cacao, chaga, reishi and cordecyps mushroom, honey, maca, cinnamon, sea salt, cold-pressed coconut oil, unsweetened almond milk. | Spiced Pumpkin: Local roasted pumpkin and kabocha squash , our pumpkin spice blend, espresso, maple syrup, unsweetened almond milk.
LIL'S CAFE | KITTERY, MAINE
Visit Lil's Café in the heart of Kittery's Wallingford Square, and you'll immediately be welcomed by a beautiful display of freshly-baked pastries, muffins, cookies, breads, and Lil's famous crullers (which will practically beg you to devour them before you even sit down). Once you select your treat (or sandwich, soup, or salad—all extraordinarily tasty!), it's time to enjoy a beautiful cup of craft coffee!
Lil's sources its coffee from No. 6 Depot (YAY LOCAL!) and offers a large selection of craft espresso beverages, seasonal lattes (We're looking at you, pumpkin spice!), and loose leaf, organic teas sourced from Tempest in a Teapot in Stonington, Maine!
P.S. Next time you're in, be sure to check out Lil's daily artisan breads, including sourdough and olive sourdough.
THE TEA SPACE | OGUNQUIT, MAINE
The Tea Space is a retail shop located in the heart of downtown Ogunquit that sells quality whole-leaf teas, herbals, tea pots, cups, mugs, kettles, infusers and all things tea! If you're a tea enthusiast who loves the art of brewing tea at home, or if you're gifting tea accessories to the tea lover in your life, this shop is the place for you!
WHITE HERON TEA & COFFEE | PORTSMOUTH, NEW HAMPSHIRE + ELIOT, MAINE
White Heron Tea & Coffee was established in 2006 as the first organic tea company in New Hampshire. Roasting organic coffee came next and in 2013, the first cafe opened on Islington Street in Portsmouth. In 2020, White Heron Maine set up shop at 43 Route 236 in Eliot, and now both cafes offer a variety of freshly-brewed and packaged teas, baked goods, sandwiches, salads, and more! What began as twenty-four organic teas in 2006 has since grown to over 60 varieties. Keep your eyes peeled for new tea blends coming Fall/Winter 2021-2022!
While the Maine location is takeout only, the Portsmouth location has plenty of cafe seating for work meetings, catching up with friends, and setting up shop for a morning or afternoon work sesh!
PORTSMOUTH TEA & SPICE EXCHANGE | PORTSMOUTH, NEW HAMPSHIRE
Visit The Spice & Tea Exchange of Portsmouth to immerse yourself in the world of tea—from elevated, traditional styles, to fun and trendy blends! The friendly and experienced team at this downtown Portsmouth tea boutique can help guide your journey with information, recommendations, and demonstrations. Pop in whenever you need a cup of matcha for mindful energy or chamomile for calm!
The Spice & Tea Exchange serves more than 60 varieties of hot or iced tea, made to order from high quality loose-leaf tea. Teas are also available in packages for you to take home, along with a selection of steeping accessories, candles, honey, and other gifts.
BACKYARD COFFEE HOUSE + EATERY | OGUNQUIT, MAINE
In addition to offering locally-roasted coffee from Bard in Portland, Maine (another place we adore), Backyard Coffeehouse & Eatery, in the heart of Ogunquit, Maine, serves flavorful espresso beverages, MEM loose leaf tea, and a rather delicious iced matcha latte if we do say so ourselves! Backyard serves beer and wine as well! So sit back and relax on a sunny Ogunquit morning, or take some sammies to the beach for some midday fuel! We go crazy for the strawberry biscuits!
IF YOU LIKED THIS POST, YOU MIGHT ALSO FANCY…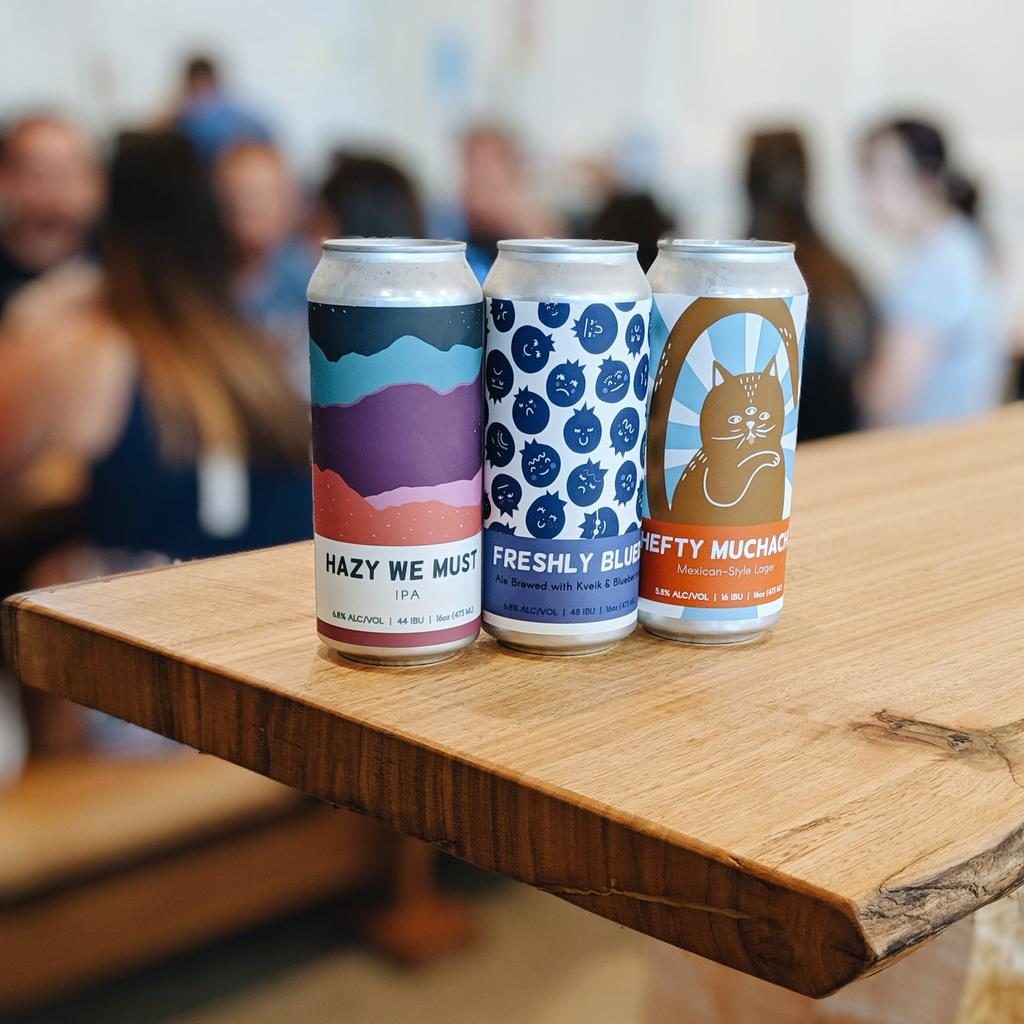 The post SEACOAST COFFEE GUIDE appeared first on Seacoast Lately.