The Seacoast of New Hampshire and Maine is brimming with locally-owned breweries, distilleries, cideries, wineries and more, and we feel grateful to have such a wonderful variety to enjoy in our own backyards.
From Biddeford to Kittery, Portsmouth to Newfields, browse our 2021 list of local places in which to enjoy an adult beverages—in person and on-the-fly!
Cisco Brewers | PORTSMOUTH
It all started out as a family-run winery on Nantucket in the 1980's… Flash forward to today, and the New England-based business runs two locations (Nantucket, and Portsmouth), and three brands (Cisco Brewers, Triple Eight Vodka, and Nantucket Winery). Cisco Brewers' Portsmouth location opened in June 2018, fully stocked with Cisco Brews, Triple Eight Distillery Cocktails, Nantucket Vineyard Wine, food, rockin' tunes, and events galore! This Portsmouth destination, located at Pease, is here to give you the island vibe and the laid-back Cisco lifestyle many of us know and love.
Definitive Brewing Company | KITTERY
Definitive Brewing Company opened its flagship location in Portland, Maine in 2018 and after two years in Portland, opened a second tasting room on Route One in Kittery, Maine! At Definitive Brewing Company, the team strives to provide a memorable tasting room experience for all customers. This is culminated by the wide variety of beers ranging from sours and stouts, to IPAs, session ales, and Definitive's signature Kolsch. *Both Definitive Brewery locations are open 7 days a week, offering indoor and outdoor seating, with many beers on tap, as well as select wines, ciders and seltzers!
Loaded Question Brewery | PORTSMOUTH
Loaded Question Brewing is a Portsmouth West End craft brewery that was founded on the notion that beer should mimic life, and that every beer has its place. The Loaded Question team brews a wide range of beers because their favorite beer is not one single style of beer or a specific beer, but it in fact changes with environments and who we are spending time with. The beer is flowing seven days a week at Loaded Question—share a socially-distanced beer with your friends on the spacious, private patio or inside the tap room. Keep your eyes open for their next collaboration, as Loaded Question is always thinking of new ways to partner with local restaurants, bars, breweries and other businesses!
Round Turn Distilling | BIDDEFORD
There's a hip movement happening in Biddeford, and Round Turn Distilling is an essential part of it! Home of award-winning Bimini Gin, Round Turn was founded in 2015 by native Mainers Darren Case and Kristina Hansen. The couple returned to their New England roots, from Brooklyn, NY, to found Round Turn Distilling after being drawn to this growing Maine city's community of artists and entrepreneurs. Darren and Kristina's passion is centered around the moments that bring friends and family together—often gathered around a plate or bottle—so this duo works hard to produce quality spirits worthy of sharing life's special moments. Round Turn Distilling's tasting room bar is open evenings and weekends for seated service. The drink menu highlights Bimini Gin in a diverse mix of classic and house cocktails, while the RTD Cocktail Club, a special monthly menu, explores a different recipe, ingredient, or theme. Plus, cocktails to-go are still available! Their retail shop offers bottles of Bimini Gin, cocktail tools, mixers, branded swag, and more!
Squamscott Winery | Newfields
Founded in 2011 with just 28 vines, Squamscott Vineyard & Winery in Newfields, New Hampshire is now a 2,400+ vine vineyard that not only offers a variety of high-quality bottled local wines, but educational opportunities, event spaces, and a beautiful historic atmosphere in which to taste, sample, and purchase wines! With environmentally-friendly and minimally-invasive techniques used throughout the winemaking process, Squamscott Winery offers low sulfite, no added sugar, vegan estate wines of the highest-caliber. The team cares about sustainable farming methods, handpicking grapes, and the importance of quality over speed when it comes to production, resulting in well-rounded, top notch products. The Blue Heron Wines made by Squamscott Vineyard & Winery are handcrafted with different grape varieties than you might typically find in New Hampshire. All the wines you enjoy from here are made with grapes that are grown on property to create 100% vegan wines on-site with zero carbon footprint.
Tributary Brewing Company
Known for its well-crafted and diverse beer styles, Tributary Brewing Co. in Kittery, Maine is a unique destination offering great beer, good company, and live music. When making plans to visit, see what's on tap, and take a peek at the events calendar to see which local talent is performing (hopefully in the near future!)! And if you're in the mood for a bite to eat, you're more than welcome to bring in food from nearby restaurants (perhaps from Blue Mermaid next door?). Hello three-season outdoor deck!!
Wiggly Bridge Distilling
Although current restrictions have made it so that the popular craft cocktails, classes, and tastings aren't currently available at Wiggly Bridge Distilling, the team is still producing its famous spirits and the York, Maine storefront remains open for retail and bottle sales! We can order online and enjoy shipping to most states! Shop locally online here. 
Wild Bevy
Wild Bevy Distilling is a local, family-owned distillery located in Wells, Maine. Mae, Michael, and the Wild Bevy crew handcraft Maine-inspired spirits made with ingredients that are responsibly foraged and  locally sourced. Pop by to pick up handcrafted bottles to take home, or visit the beautiful tasting room for indoor and outdoor cocktail sipping and enjoying events!
OTHER LOCAL SPOTS TO CHECK OUT:
Appolo Vineyards, Auspicious Brew, Banded Brewing Company, BareWolf Brewing, Barreled Souls Brewing, Batson River Brewing and Distilling, Beara Brewing Co., Bird Dog Cider Co., Blaze Brewing Company, Brewery Silvaticus, Chapel & Main, Corner Point Brewing Company, Czar's Brewery, Deciduous Brewing Company, Definitive Brewing Company, Earth Eagle Brewings, Empty Pint Brewing Company, Exeter Brewing Co., Kennebunkport Brewing Co., Flag Hill Winery & Distillery, Funky Bow Brewery & Beer Company, Garrison City Beerworks, Great Rhythm, Hidden Cove Brewing Co., Honey Maker Mead Room, LaBelle Winery, Liar's Bench Beer Co., Lucky Pigeon Brewing, North Country Hard Cider, Odd By Nature Brewing, Portsmouth Brewery, Riverwalk Brewing Company, Sawbelly Brewing Co., Sea Hagg Distillery, Sea Dog Brewing Company, Sebago Brewing Company, Shipyard Brewpub, Smoky Quartz Distillery, Smuttynose, SoMe Brewing Co., York Beach Beer Co., Stoneface Brewing, Stripe Nine Brewing Co., Sweet Baby Vineyard, Sweetgrass Winery & Distillery, WHYM Craft Pub & Brewery, Woodland Farms Brewery, Island District, NOCA
IF YOU LIKED THIS POST, YOU MIGHT ALSO FANCY…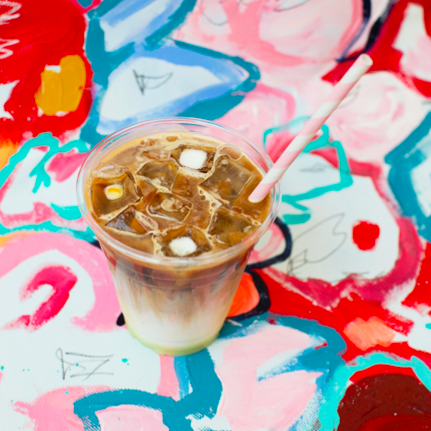 The post SEACOAST BREWERY, DISTILLERY, WINERY, CIDERY GUIDE 2022! appeared first on Seacoast Lately.