Looking for a tasty treat or a snack on-the-go? Looking to enjoy an afternoon at a local brewery or a late-night ice cream while strolling through town? Check out these Portsmouth establishment for fast-casual foodie fun!
Snack time, here we come! ->
The Juicery
The Juicery is a vibrant smoothie and juice cafe with locations in downtown Portsmouth, Route 1 Portsmouth, and at Pease Tradeport. The Juicery specializes in providing health-forward and delicious smoothies, organic juices, acai bowls, and good eats. Whether you're looking for a healthy green juice or a tasty smoothie, The Juicery has you covered for breakfast, lunch, or a snack on-the-go!
White Heron TEA & COFFEE 
White Heron Tea & Coffee is a local neighborhood cafe that serves breakfast, lunch, snacks, treats, baked goods, and lots of healthy, natural, delicious foods! A great place to meet friends or do work.
Wild Valentine
Wild Valentine offers a full coffee and espresso menu featuring beans from their friends at La Mulita (Rye, NH). The signature Lavender Vanilla and Cardamom Rose lattes have the perfect balance of subtle sweetness and a hint of floral and are must-trys. Their food menu is a small-but-mighty assortment of sweet and savory oat bowls and toasts, all made in-house with thoughtfully-sourced ingredients.
The Green Room
The Green Room is a welcoming and tropical healthy food oasis that offers something for everyone! The casual cafe's focus is on giant bakery bagel breakfast sandwiches with eggs cooked your way, and smoothie bowls loaded with your choice of toppings. Select any of The Green Room's 10 smoothies-made-into-bowls or build your own; Opt for 1 of 12 flavors of iced coffee on tap (or mix and match flavors!) or go for an espresso beverage made with La Mulita coffee roasters in Rye, New Hampshire. The Green Room also carries Lovebirds donuts daily if you're craving something sweet! For lunch, The Green Room offers deli style sandwiches on choice of bagel, sourdough or wrap, fresh salads, avocado toast, and more! Plus, anything on the menu can be made gluten free and vegan!
The Spice & Tea Exchange of Portsmouth
Visit The Spice & Tea Exchange of Portsmouth to immerse yourself in the world of tea—from elevated, traditional styles, to fun and trendy blends! The friendly and experienced team at this downtown Portsmouth tea boutique can help guide your journey with information, recommendations, and demonstrations. Pop in whenever you'd like a cup of matcha for mindful energy or chamomile for calm! The Spice & Tea Exchange serves more than 60 varieties of hot or iced tea, made to order from high quality loose leaf tea. Teas are also available in packages for you to take home, along with a selection of steeping accessories, candles, honey, and other gifts.
Loaded Question
Loaded Question is a craft brewery located in Portsmouth's West End that is dedicated to understanding the infinite possibilities of craft beer, and making memorable moments with fellow beer lovers! This local brewery is open 7 days a week with plenty of patio seating outside, AC inside, and rotating taps to make every experience unique and memorable!
Red Rover Creamery
Red Rover Creamery is an artisanal ice cream shop offering seasonal, American-style ice cream and sherbet flavors, as well as cookies and ice cream sandwiches!
SOME OTHER LOCAL SPOTS TO CHECK OUT:
Liar's Bench Beer Co., Annabelle's, Beach Pea Baking Co., Book & Bar, Caffe Kilim, Ceres Bakery, Cisco Brewers, Cup of Joe, Earth Eagle Brewings, Elephantine Bakery, Fresh House, Great Rhythm Brewing, Izzy's, Kooks, La Mulita, La Cascade du Chocolate, Mr. Wish, Chocolate by Sparrow, The Fresh Press, The Ice House, The Works, Tributary Brewing Co., STROLL, Kaffe Vonsolln,
IF YOU LIKED THIS POST, YOU MIGHT ALSO FANCY…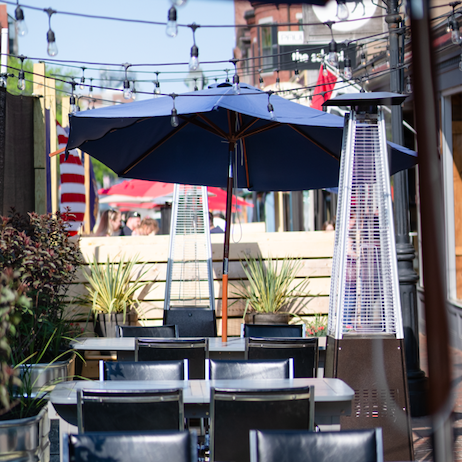 The post PORTSMOUTH, NEW HAMPSHIRE COFFEE SHOPS, CAFES, BREWERIES, SWEET TREATS! appeared first on Seacoast Lately.