On the hunt for a true fitness community that will cheer you on throughout the toughest workouts?? A virtual studio for movement opportunities from the comfort of your own home? Do you want to dip your toes into yoga or Pilates for the first time, or are just in need of change and want to switch up your cardio and weight regime? You've come to the right place!
Take a peek at some local fitness studios—from Kennebunk to Amesbury—that will keep us moving, grooving, and in tip top shape all year long!
THE ALIGN EXPERIENCE | VIRTUAL
The Align Experience is an online barre & yoga studio led by Seacoast movement educator Angela Desrosiers that offers livestream classes and an on demand library of recorded classes, with over 100 practices from which to choose! The monthly membership gives participants unlimited access to both, and is offered at $59/month. Try it out with a free two-week trial or drop in for a class to check things out! Angela also offers private online sessions, retreats, online workshops, and mentorships for fellow movement educators. If you've been wanting to learn yoga but aren't sure where to start, The Align Experience has a program called Yoga Foundations. Receive access to the program for 3 months for $29. 
THE PORT | PORTSMOUTH, NH
The Port is home to the original CrossFit Portsmouth, founded in 2009; it was the first CrossFit gym on the seacoast. The Port's signature program works for everyone at any stage of their fitness journey—to accomplish any goal, from improved health to weight loss, to better performance. The main priority at this Portsmouth-based gym is to provide the community with all aspects of health and fitness by offering a broad range of services — from nutrition consulting, personal training, specialty courses (such as its very popular "Port Sweat" and "Port Lift" classes) to leveled programming tracks for all ability levels. Schedule a free consultation with The Port and let the team show you what's so special about their workouts, the lifestyle they encourage, and the community within.
Local B Studio | DURHAM, NH
Once upon a time, two UNH alumni shared a dream of creating a local community of people who build each other up through barre. The result was Local B Studio. Founded in 2020, this boutique fitness studio offers a variety of classes, including yoga, HIIT workouts, circuit classes, and of course, barre. The studio offers a variety of time slots and class package options to fit all schedules and needs of the community. Experience virtual Local Barre classes from the comfort of your own home! Are you a student at UNH? Browse Local B's website for special offers just for Wildcats! Not a student at UNH? No problem—Local B Studio offers pop-ups, discounts, and specials throughout the year!
H.D. FITNESS | PORTSMOUTH, NH
Breathe, Stretch, Hang, and let it goooo at High Definition Fitness! Based in Portsmouth, New Hampshire, HD Fitness specializes in prop-based yoga, such as Trapeze Yoga and Yoga Wheel. No experience is required to join any of HD's classes, whether in-person or virtually—all levels and all ages are welcome! Props are available for purchase at the studio.
Exeter Power Yoga | EXETER, NH
Exeter Power Yoga & Healing Center offers heated power yoga, yin yoga, restorative yoga, and yoga nidra classes for all levels in its Exeter studio and over livestream. The studio also provides private yoga instruction, private Reiki sessions, and holds workshops, special events, Reiki Trainings, and Yoga Teacher Trainings! Visit the welcoming studio and shop the Vibe Boutique for clothing and accessories for yoga and home.
Hybrid Fitness | PORTSMOUTH, NH
Hybrid Fitness is an awesome fitness option for those looking to get stronger, improve body composition, increase metabolic health, and reclaim physical capability from pain, injury, or overtraining. Hybrid Fitness works with everyone from professional athletes, to 82-year old weekend warriors. The team feels fortunate to have an incredible fitness community, fun training environment, and a track record of getting results.
Sol Yoga & Pilates | DOVER, NH
Sōl Yoga & Pilates is Dover's premiere heated yoga studio, equipped with state-of-the-art ceramic infrared heating panels that will make you feel like you are practicing under the sun! These therapeutic classes are heated to 90° F, and are designed to help reduce stress, ease pain, and increase flexibility. At Sōl Yoga & Pilates you will invigorate your body, calm your mind, and find your fire within! Ready to practice? View the class schedule!
BLACK PEARL FITNESS | HAMPTON, NH
At Black Pearl Fitness every individual has options when it comes to their unique fitness routine. Want to jump right into group classes? Great! Prefer to start out in a smaller one-on-one setting? No problem! Either way, Black Pearl Fitness can't wait to welcome you to its Hampton, New Hampshire studio! The team of trainers and community of awesome members will motivate you to stay consistent with your workouts, work hard while you're in the gym, and leave each session with a smile!
Steam House | EPPING, NH
Located in Epping, New Hampshire, Steam House offers a variety of classes designed to challenge, energize, and heal. Take control of your health and fitness with Steam House's wonderful team of teachers and students. The schedule is filled with a variety of classes that will allow participants to sweat, build strength and flexibility, and so much more. Choose from HIIT, Yogalates, Vinyasa, Buti Yoga, Original Hot Yoga, Yin Yoga, and exciting monthly workshops! Steam House offers a two week introductory special for $25! Did you know the studio has a sister business called The Smoothie Shop next door, so you can refuel after class??
Gain Strength & Conditioning | PORTSMOUTH, NH
Gain Strength and Conditioning uses scientific strength training principles to help members build strength, confidence, and independence through customized programming and personalized coaching. Gain was founded in 2014 with a goal of serving individuals in their 50's and 60's who weren't yet exposed to athletic-style functional training. The Gain Community is now home to college students, 30-somethings, all sorts of runners, CrossFitters, and people in their 80's! Gain is a space for people to learn how to deadlift, squat, bench press, do pull ups, and throw medicine balls—and do it with other people who are united by the same goal: getting better, so life outside the gym is easier! You can see if Gain is the right fit for you with a 3-session trial for $39.
Motivate Barre | AMESBURY, MA
Motivate® is a welcoming studio designed for the person who wants to live life to the fullest, with vibrancy and longevity. Motivate® is a community of curious and fabulous people disguised as barre, cardio, yoga, and nutrition studio. Motivate has a highly-skilled and experienced staff of instructors and who take workouts, (but not themselves), seriously. They also leave room to learn about those many ways to health via workshops, seminars, book groups and service projects. We implement what works for us and then are empowered to live with more energy and in a more joyful state. The only thing required to partake with Motivate® is a desire to smile… because that will surely happen when you motivate with them.
CYCLEFIERCE | PORTSMOUTH, NH
As the Seacoast's first and only dedicated indoor cycling studio, CycleFierce has revolutionized indoor cycling on the Seacoast. With amazing instructors and inspiring, upbeat playlists in each class, riders of all levels (beginners, fitness enthusiasts, athletes, and avid cyclists) are welcome to join in this fun community workout! Do you know you can rent the studio for a ride?? A party, a work event, or fundraiser – enjoy a custom class for whatever occasion you're celebrating!
3 Bridges Yoga | PORTSMOUTH, NH & YORK, MAINE
3 Bridges Yoga is a welcoming, accessible, empowering, "come as you are" yoga studio with two convenient locations in Portsmouth, New Hampshire and York, Maine. 3 Bridges Yoga was founded on the principle that yoga should be accessible for everyone, and we have been doing just that for over 10 years in the Seacoast. You will find all levels of practice, all ages, all body types and people from all walks of life practicing on the mat beside you in both of these light-filled studios. You will leave each practice feeling lighter, clearer, more calm, and having a deeper sense of self. Whether you do vinyasas in your sleep or the instructors have the pleasure to teach you for your very first time, there is a class just for you at 3 Bridges Yoga. Come hOMe, to yourself, at 3BY. All classes are offered in-studio as well as on Zoom. First time to the studio?? Enjoy 2 weeks of classes for $39!
BARRE & SOUL | PORTSMOUTH, NH
Tap tap, hold, tap, tap, hold, is the beat at Barre & Soul Portsmouth, where the team is friendly and the workout is so challenging your legs may feel like spaghetti when you walk down the stairs and back into real life. Barre & Soul is a welcoming barre and yoga studio located in downtown Portsmouth, with additional studios in Harvard Square, Melrose, and Wayland Square.
STUDIO ONE CYCLE | DOVER, NH
Studio One Cycle is an indoor cycling studio located in downtown Dover, New Hampshire that offers fun, energetic, and judgment-free classes led by a team of highly-trained instructors! Studio One's classes are rhythm-based, meaning that the music dictates the workout (dance party on a bike anyone?!) and are designed to take you on a 45-minute journey complete with motivation, inspiration, great music, and community connection. Whether you're peddling through the tough times or riding high while experiencing life's big milestones, Studio One Cycling is here to celebrate each rider every step of the way!
Studio Founder Katy and her energetic team are excited to be the first indoor cycling studio in Dover and can't wait to welcome you to their sweat sanctuary soon!! Book a bike here!
Soulfire Power Yoga | HAMPTON, NH
Soulfire Power Yoga is a welcoming yoga studio located inside the Flote Wellness center in Hampton, New Hampshire that teaches Baptiste Power Yoga (vinyasa yoga linking breath with movement), Slow Flow, (a slower flow of poses linked with breath) Yin Yoga, (seated deep stretching to nourish connective tissues and release tension), and Yoga Nidra (guided meditation in savasana). Classes are designed to be challenging (with some classes heated to mid-90 degrees!), to access a deeper connection with ourselves and to see more clearly what is possible in our lives. The practice will strengthen, open and uplift you – whether it's your first class or you have been practicing yoga for some time. Come join the movement! New members can enjoy two weeks of unlimited yoga for $39—just click "New To Soulfire" pricing option at checkout!
Fitness Studio at Chase's Pond | YORK, MAINE
Since 2007, The Fitness Studio at Chases Pond has been a "home away from home gym" for personalized private, semi-private, and group classes in Pilates, TRX, and Circuit Training for the southern Maine and Seacoast New Hampshire community. At 600 square feet, Chases Pond has a spacious feel of a dance studio with a wide variety of exercise equipment and props in a home-based wooded setting. From the Pilates Reformer and Split Pedal Stability Chair, to the Tower Trainer and TRX System, students may integrate strength, balance, and movement-focused exercises into a single session or class. The studio is now offering in-person private and semi-private sessions as well as small group pilates mat classes to vaccinated clients.
YNDI YOGA | VIRTUAL
Bliss out anytime and anywhere with YNDI Yoga's virtual yoga classes!
YNDIyoga.com is an immersive and atmospheric online yoga platform with diverse, transformational yoga classes and guided meditations that include custom composed soundscapes and artful visuals. Lana Vogestad, E-RYT 500, and visual artist based on the Seacoast of New Hampshire, invites us to tend to our physical and mental health through on-demand classes and livestream events. YNDI is honored to have been in the official selection of the Reykjavík International Film Festival in 2020 and has an upcoming series with American Public Television in 2022, which is a testament to the overall quality of the experience. YNDI members on the Seacoast have access to special events and yoga classes, including in the YNDI Production studio in Rollinsford which has infrared heating. Membership is $29/month and includes unlimited access to the diverse video library, livestream classes, soundscapes and special access to in-person events.
THE DAILY SWEAT | KENNEBUNK, MAINE
The Daily Sweat is a yoga and barre studio located in Kennebunk, Maine, that focuses on helping individuals and families find health, wellness and community. The Daily Sweat's mission is to ensure that every person walking through the doors feels welcome, safe, and inspired by a balanced wellness program that stretches, strengthens and gets your heart pumping. Ready to sweat?
Prasada Yoga Center | NORTH HAMPTON, NH
Online classes at Prasada Yoga blend the masculine aspects of power and focus from Ashtanga Yoga with some of the more fluid aspects of Vinyasa flow. All of the dynamic classes offered through this virtual studio seek to build strength, balance, and confidence through the safety of form and alignment principles. With knowledgeable and experienced instructors, students are empowered to tap into their full potential. Prasada Yoga provides a safe structure and supportive learning environment.
THE PILATES ROOM | PORTSMOUTH, NH
Tucked away from the buzz of downtown Portsmouth, The Pilates Room is quietly nestled on "The Hill". This cozy oasis offers private and semi-private Reformer Pilates sessions for athletes, sports injuries, rehabilitation, and anyone looking to change up his or her fitness routine. Owner Michele also offers pre and postnatal Pilates, mat Pilates and beach yoga sessions. All new friends of The Pilates Room are invited to enjoy a complimentary 30-minute consultation—Click here to book! Learn about the benefits of Pilates!
LIZFIT | PORTSMOUTH, NH
Did you say you are looking for a wildly festive spot in which to experience a fun and challenging workout with friends old and new?? Well, do we have the place for you! LizFit is a welcoming group fitness center for community members of all fitness levels and abilities. Located inside Spinnaker Point Recreation Center in Portsmouth, LizFit offers a variety of group fitness classes every day of the week, from spinning and kickboxing, to tabata and yoga! Virtual and outdoor classes are currently being offered as well. Your first class is always free at LizFit! LizFit also offers personal training and small group training!
CJ PHYSICAL THERAPY & WELLNESS | PORTSMOUTH, NH
CJ Physical Therapy & Pilates specializes in helping people age 40+ be more active, healthy, and mobile. Our Physical Therapy specialists and expert Pilates instructors help you be more active, healthy, and mobile by empowering you through movement – instead of pills, procedures, or surgery. We offer private, individualized physical therapy services as well as small group Pilates classes and Reformer sessions. If you're looking for help getting rid of back, knee, neck, shoulder, or any other musculoskeletal pain or injury, we offer FREE Discovery Sessions with our specialists to determine if you're a good fit for what we do and make sure we can help you. Want to try Pilates? We have a new client intro special just for Seacoast Lately readers. Buy 2 Beginner Pilates Reformer sessions and get 3! Click here to do that.
IF YOU LIKED THIS POST, YOU MIGHT ALSO FANCY…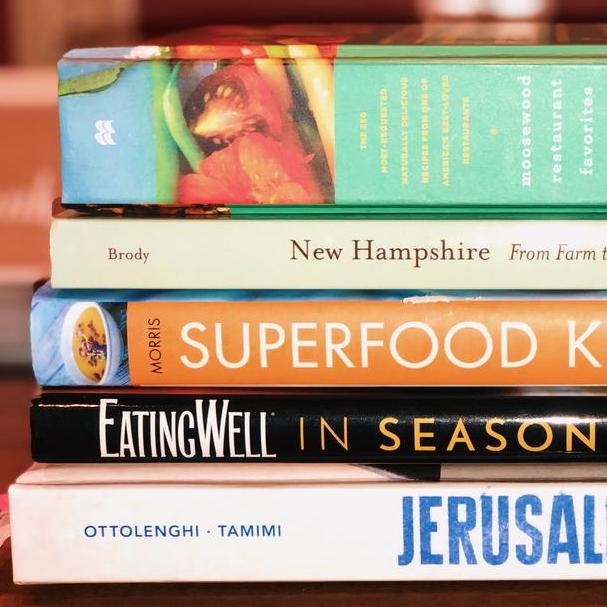 The post FITNESS & MOVEMENT GUIDE 2022! appeared first on Seacoast Lately.