A gazebo in the center of town… Brick buildings lining Main Street… The beautiful Exeter River flowing by… Welcome to the picturesque New England town of Exeter, New Hampshire! Exeter is a clean, calm, easy-going town, sprinkled with locally-owned shops, vibrant cafes, and upscale restaurants. A charming area in which to raise a family, Exeter has everything you need within its small radius. Experience marketplaces, yoga studios, spa services, garden shops, and more! As soon as fall arrives, drive to pick apples at a local orchard! During the summer months, enjoy a picnic on Swasey Parkway! Spend the afternoon by the ocean at Hampton Beach, only a few miles away!
FOREST + ASH (SHOP + DESIGN STUDIO)
Founded in 2018 by dear friends and business partners Robin Drunsic and Hanna Schaffer, Forest + Ash Design Company works on both residential and commercial properties, where Robin and Hanna focus on creating timeless and functional spaces that fit individual clients and their lifestyles. Whether working on a single room, an entire home, or with a commercial developer, Forest + Ash Design Company will create beautiful spaces with a fresh and modern approach. Forest + Ash Design Company's design studio is located inside its beautiful retail boutique at 24 Water Street!
Mill Yoga
Mill Yoga is a welcoming and inclusive yoga and movement studio where friendships have grown, health has improved, stress has been reduced, hearts have been mended, grief has softened, milestones have been celebrated, teachers have inspired students, and vice versa. Jen and the team aim to make yoga accessible to as many people as possible by offering different levels of in person and virtual classes, 60-90 minute class lengths, and a variety of convenient class times every day.
WILD SALON
Tucked away in the heart of Exeter, Wild Salon is here to welcome you just the way you are. With combined experience of over 25 years, Wild Salon's stylists are handpicked free spirits with a true passion for their craft. Wild Salon offers a light boho vibe, with "cutting" edge features and products. Each visit will leave you feeling revitalized, strengthened, and full of beauty.
STILLWELLS RIVERWALK ICE CREAM
Stillwells Riverwalk Ice Cream is a cheerful and welcoming ice cream shop located in downtown Exeter that proudly serves a variety of delicious frozen treats! The menu features over 50 flavors of Richardsons Farm Fresh Ice Cream and 95% fat free frozen yogurt, as well as sherbet, dairy free sorbet, sugar-free ice cream, Richie's Italian Ice, Hood soft serve ice cream, Dolce Freddo gelato, custom ice cream sandwiches, made-to-order ice cream pies, and seasonal specials! Ready to indulge?
EXETER POWER YOGA & HEALING CENTER
Exeter Power Yoga & Healing Center offers heated power yoga, yin yoga, restorative yoga, and yoga nidra classes for all levels in its Exeter studio and over livestream. The studio also provides private yoga instruction, private Reiki sessions, and holds workshops, special events, Reiki Trainings, and Yoga Teacher Trainings! Visit the welcoming studio and shop the Vibe Boutique for clothing and accessories for yoga and home.
CYMBIDIUM FLORAL
Known for its signature style, Cymbidium Floral specializes in one-of-a-kind flower arrangements with an artistic flair. The boutique flower shop in downtown Exeter provides daily deliveries to the Seacoast and beyond, along with an ever-changing selection of unique blooms that are available by the stem for "grab-and-go" bouquets. Cymbidium also offers an array of house plants, orchids and succulents, as well as a thoughtfully-curated selection of greeting cards, gourmet goodies, gift items, handmade jewelry, and a new line of gift boxes! Pop into this downtown Exeter boutique or easily place your order online!
CLYDE'S CUPCAKES
Clyde's Cupcakes gourmet desserts and cupcakes are made with the finest ingredients throughout the day, with passion and an artisan method of production. Whatever your dessert desires are, Clyde has you covered—from treats for your child's school event or a co-worker's birthday celebration, to weddings and large celebrations! Stop by the truck (located in downtown Exeter from 8am-8pm on Fridays and Saturdays) for a cupcake or sweet treat one afternoon, or rent a cupcake truck for an event, Clyde's will make delectable desserts that are sure to delight your taste buds!
WATER STREET BOOKSTORE
Located in downtown Exeter, Water Street Bookstore is the largest independent bookstore on the New Hampshire Seacoast! Founded in 1991, Water Street Bookstore features over 25,000 new books in all categories—including fiction, history, science fiction/fantasy, cooking, and children's books, as well as literary gifts, greeting cards, journals, and fun stickers and pins. Visit the store 7 days a week or shop the full inventory and more online, and enjoy complimentary local delivery and free domestic shipping!
SEACOAST CRYOTHERAPY
In the mood to "chill out"? Welcome to Seacoast Cryotherapy—the Seacoast's only specialized state-of-the-art cryotherapy studio, offering services that can heal skin conditions, boost athletic performance pre-workout, and help muscle recovery post-workout. Cryotherapy is a non-invasive, non-medical therapy, and there are a variety of services available!
THE WILLOW
For over 20 years, The Willow has been known for offering the latest in home furnishings, art, décor, and more. Each item is carefully curated by The Willow's team, bringing top quality, American-made items that catch even the most discerning eye. Whether you are looking for a thoughtful gift or wanting to freshen up the décor in your home, there is always something new and unique to find at The Willow's ever-changing boutique!
Laney & Lu
Tucked away in the heart of town, Laney & Lu serves up fresh, tasty, delicious, and nutritious food! The entire menu is hand-crafted with wholesome, local ingredients that nourish the body and feed the soul. The mission at Laney & Lu is to celebrate the community and the connection to our food, creating healthier, more joyful, and more vibrant lives.
CHURCHILL'S GARDENS
Located on almost four acres, Churchill's Garden Center features a gorgeous park-like atmosphere that is filled with high-quality annuals, perennials, trees, and shrubs, as well as a variety of bagged and bulk soil and mulch. Inside you will find seasonal home inspirations, garden tools, and a houseplant greenhouse filled with lush greenery. This destination shop also hold classes, workshops, and seminars for both children and adults!
WHIRLYGIGS TOY SHOP
Whirlygigs Toy Shop is a family-owned toy shop located in the heart of downtown Exeter. From the latest craze to the classic toys we grew up with, Whirlygig's offers a variety of toys, games, puzzles, stuffed animals, and more! The friendly local staff strives to offer unique toys and the best customer service, which includes complimentary gift-wrapping. Whirlygigs carries many quality toys that are made in the U.S.A., as well as products made internationally to create a truly one-of-a-kind selection.
Exeter Jewelers
Exeter Jewelers is a small family business that has been specializing in custom jewelry creation and jewelry redesign for over 40 years. Located in Exeter's historic downtown, Exeter Jewelers' brick and mortar location houses many inspired creations, as well as vintage and antique treasures, and one-of-a-kind 18k gold designer jewelry and gifts imported directly from Italy. The father-daughter team behind Exeter Jewelers is so grateful to be a part of special moments and milestones. They ensure their passion, care, and attention to detail will result in jewelry that can be worn, adored, and celebrated for many years to come!
The Bungalow Club
Host an unforgettable event and make memories that will last a lifetime with the help of The Bungalow Club! Just steps away from downtown Exeter, The Bungalow Club is an oasis all its own, with ample indoor and outdoor seating, outdoor fire pits, cozy living-room-like spaces, and even a billiards room! Whether you're hosting a brunch celebration, a birthday dinner, a work meeting, or a small wedding, The Bungalow Club is a bright, happy destination that may be just the place for your next event!
IF YOU LIKED THIS POST, YOU MIGHT ALSO FANCY…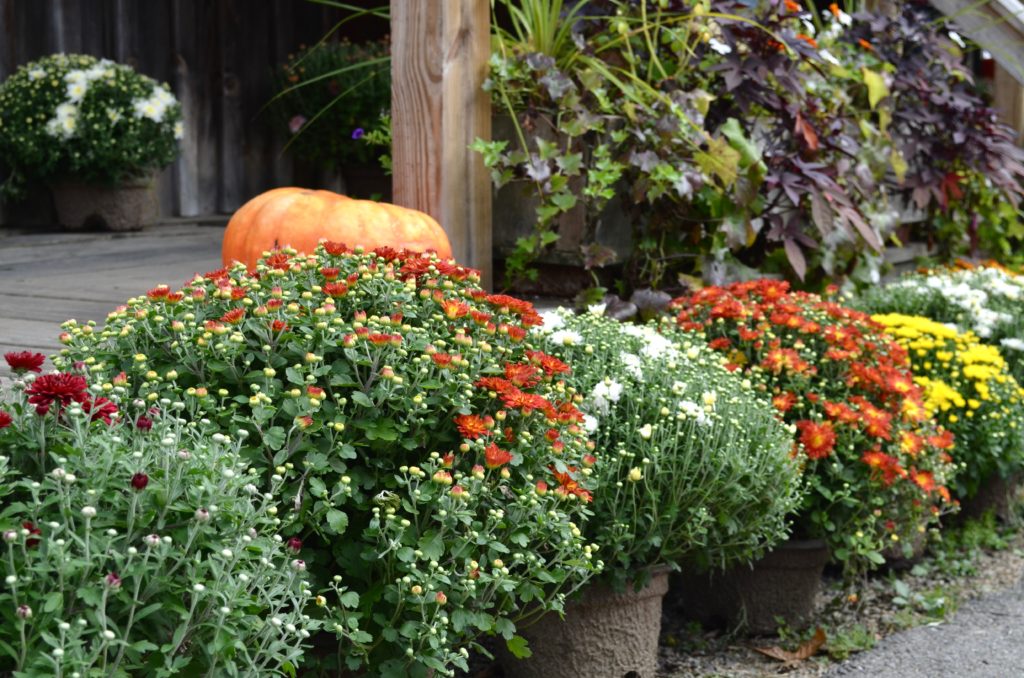 The post EXETER, NEW HAMPSHIRE TOWN GUIDE! appeared first on Seacoast Lately.